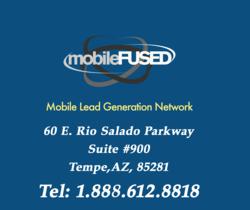 Across all demographics, smart phone ownership is increasing. This fact may be the single biggest reason to start doing affiliate marketing via pay per call right now
Tempe, AZ (PRWEB) March 19, 2013
Mobile Marketing and 5 Reasons to use Pay Per Call
Whether Mobile Marketing is new to a business or the business is already doing extremely well, it is important to know about Pay per call. Pay per call publisher marketing in its simplicity, is where and how prospective customers call businesses. The most common and scalable way publishers get customers to call in to businesses is by mobile search marketing. Mobile marketing is advertising on search engines like Google where, based on the users search terms, relevant ads are shown that allow the users to call in with a click of a button. There are many reasons to get into this still developing field, but the main highlight is what is considered to be the 5 most compelling reasons to start doing Mobile marketing via Pay per call.
1. Smart Phone Ownership Is Increasing
Across all demographics, smart phone ownership is increasing. This fact may be the single biggest reason to start mobile marketing via pay per call right now. Every year it seems that people are getting smart phones at a younger and younger age, while simultaneously its becoming almost unacceptable not to have a smart phone as an adult. This may be the only technology in history that is growing across every demographic at an increasing rate. Check out this website http://www.livescience.com/18872-smartphone-ownership-stats.html , which states how from May 2011 to February 2012 overall smart phone ownership rose 11% among American adults. People are becoming more dependent on their phones and learning how to use them more efficiently. My uncle, who recently visited Jamaica for work, told a story that solidified the importance of the cell phone in modern society. While working in Jamaica, he said that it was not uncommon for people to be living in a shack, not own shoes and not have many basic amenities but yet everyone had a cell phone. The cell phone is no longer a luxury but a necessity, and the cell phone market is rapidly evolving into becoming smart phone dominant.
2. Users are Becoming Savvier
As stated above, people across all demographics are becoming more and more likely to own smart phones, but people are also learning how to use these phones more efficiently. The stereotype of the 12 year-old kid that is a computer whiz, and can fix a computer better than that guy at BestBuy, is now happening with smart phones. What I mean is, that the kids are growing up on this technology and learning how to use smartphones as an extension of their body. On top of this, across all demographics the cell phone is the only piece of technology everyone has with them at all times, making its use a daily habit. The idea of searching Google, finding and calling a phone number simply makes life easier. This is the type of innovation that users find easily because it is built into their phones, and will learn to rely on because of its simplicity.
3. Less Competition and Lots of Money to Be Made
Pay per call publisher marketing has only been around for 7 years, as compared to regular pay per click which has been around for 17 years. It takes a special skill set that is similar but at the same time somewhat different than other mobile marketing. People that know about affiliate marketing, and already are successful at regular search marketing, are hesitant to start pay per call because they already found their niche. This leaves room for people to take a bigger piece of the big pay per call pie. Forbes recently released an article that talks about how pay per call could be 10x bigger than pay per click. Pay per call is estimated to reach $4.2 billion in revenue for the year of 2013 according to this article, and with a market that big there is room for a lot of people to profit.
4. 1000's of Ways to Advertise
Mobile search advertising is the most common way to get people to call a phone number, but there are many other interesting ways. When first getting involved in pay per call, a friend told how he made money with pay per call. He hired homeless people to hand out flyers with the phone number on it as a marketing strategy. It worked like a charm; not only was he helping out people that were in need, he was making money doing it. Another way that is insanely profitable and relatively untapped is mobile display advertising, which is a topic that deserves its own article. Not all advertisers support such creative approaches. Some specifically want mobile search advertising, but for the ones that do allow creativity, the sky's the limit.
5. Specific Targeting Available
One important fact that all advertisers will say, is being able to target your audience is key when it comes to making a good return on investment. With mobile search advertising it is possible to narrow it down by region, cell phone carrier and even device model. Why is this so important.. , well would a business advertise to the iPhone-owning New Yorker the same as the Blackberry-owning Texan, hopefully not. And with specific targeting, there will be no waste of money on a market if isn't making money. Both Google and Bing will allow specification of the network, device type, location and other specific targeting ensuring advertisement only goes to the correct people.
Those are just five reasons why it is important to start doing mobile marketing via pay per call. There are so many more reasons, but stop wasting time reading this and go sign up with an publisher network such as mobileFUSED so start now with a successful mobile marketing business.
mobileFUSED is always happy to talk with publishers, advertisers or anyone that is looking to delve into the abundance of opportunity that mobile marketing can provide.
Please visit us at http://www.mobilefused.com or call 888-612-8818.