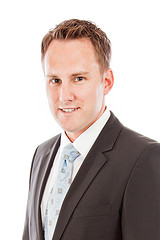 As our parents and grandparents age, we all have a civil duty to confirm that they are safe to be operating a motor vehicle. It is unlikely they will recognize their own inability to be a safe and alert driver.
Bristol, PA (PRWEB) March 12, 2013
Auto accidents involving elderly drivers are and will be on the rise for the next several decades. Once we understand the causes, we can take action to protect our older loved ones, ourselves, and everyone else on Pennsylvania's and New Jersey's roadways.
The problem is real. The National Highway Traffic Safety Administration (NHTSA) states that 17% of all traffic fatalities were people 65 years old and older accounting for over 5,000 roadway deaths in 2010. These sad statistics will only increase as our roads get busier, road construction increases, and the great generation of "baby boomers" reach this stage in life.
No person, regardless of their age, wants to admit that they are an unsafe driver. The fact is that in 2010, NHTSA claims that 189,000 seniors (65 and older) were injured in auto accidents. There are many causes of collisions on the roadways, but seniors experience increased cognitive and physical limitations, often resulting in slower reaction time and leading to accident occurrences. Learning the causes of senior accidents can help solve the problem.
Causes of Senior Citizen Car Accidents:

Decreased Mental Acuity
Increased Confusion and Forgetfulness
Slow Reflexes
Loss of Night Vision
Loss of Depth Perception
Partial Vision Loss
The Effects of Increased levels of Medication
Hearing Loss
Loss of the Ability to Make Quick Decisions
Loss of the Ability to Manage Tasks with Divided Attention
What can be done to Help Senior Citizen Drivers:
Take a Ride with them to Evaluate their Driving Skills
Evaluate their Medical Conditions
Research the Effect of their Medications
Speak with their Primary Doctor about their Ability to Drive
Take them for an Eye Examination
Speak with their Eye Doctor about their Driving Safety
Send them to Driver's Safety Classes
Confirm that they can Pass a Driving Road Test
Avoid Nighttime Driving
*Avoid Driving in Bad Weather
Not only is the senior's life at risk, but also everyone else on the roadways. If a father, mother, grandparent, or friend is no longer a proficient driver, the unsafe driver could be reported to the local police department and/or the Pennsylvania Department of Transportation (PennDOT). Everyone has this duty to keep our roadways safe.
The Pennsylvania and New Jersey personal injury Law Firm of Saile & Saile LLP represents people who have been injured in serious car accidents, tractor-trailer collisions, motorcycle accidents, and pedestrian accidents. Download a complimentary copy of our auto accident guidebook titled "Don't Crash Again: A Car Accident Victim's Guide to Maximizing Recovery". This book informs readers what to do after an accident, but more importantly what NOT TO DO after a collision.