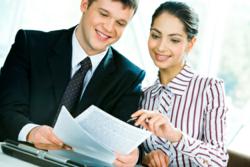 One of the city's great strengths lies in its diverse economic base, and more new companies will help increase this
Leicester, Leicestershire (PRWEB UK) 30 March 2013
2012 was a record year for company registrations in Leicester. Between January and December, there were 3574 new company formations - more than any other year in the history of the city and a 10% rise on the previous year.
Company closures also fell during the course of the year, leading to an overall increase in net company growth. In addition, the UK company share of the city rose slightly, suggesting that the local economy is coping well in the face of difficult economic conditions.
The diverse economic base of Leicester could be behind the positive statistics in the Duport report. The city is not only home to a thriving retail and leisure industry; it also hosts several large engineering firms and offices of high profile financial services operations including Santander, RBS and Barclays.
Managing Director of Duport.co.uk, Peter Valaitis said:
"The record number of company registrations is fantastic news for the economy of Leicester. One of the city's great strengths lies in its diverse economic base, and more new companies will help increase this, as well as providing more employment opportunities."
The Duport Business Confidence Report for Leicester contains a wealth of data that provides an insight into the local economy. More information and statistics can be found at http://www.duport.co.uk/leicester.
Duport Business Confidence Reports are generated and released by Duport Associates Ltd. The data contained in these reports is assimilated and analysed by Duport using public record data from sources including Companies House, Office for National Statistics and Ordnance Survey. Duport Associates Ltd is a leading UK company formation agent, established in 1997 and registering around 10,000 new companies each year through its Companies House approved software.