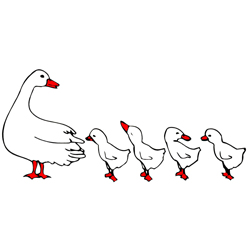 Hartford, Connecticut (PRWEB) March 12, 2013
Health involves more than nutrition, and especially as the hazards of certain chemicals are coming to light, creating an all-around safe environment extends from proper eating choices to better furniture, toys, and cleaning products. Educational Playcare's new Health and Wellness initiative, introduced on March 11, addresses these concerns and is implementing improved strategies in its five Connecticut schools.
Nutrition is at the top for changes at the Connecticut childcare centers. With changes going into effect on March 4, Educational Playcare introduced new lunch menus. Processed foods are eliminated completely, while vegetables are fresh or frozen. Almost all fruits are fresh and vegetarian options are available as well.
Aside from nutrition, other health and wellness initiatives focus on the classroom. Recycling bins are being placed in each, with children shown how to recycle. Curriculum, as well, includes health and wellness themes, and yoga will be introduced to all children, including infants. Eco-friendly cleaning products are to be used in all spaces, and children, in each classroom, will have access to non-toxic art supplies and eco-friendly furniture.
Educational Playcare regularly involves parents, and in the new Health and Wellness initiative, this approach continues. Through their blog and Facebook page, parents will receive updates and tips.
Tying into the new initiative, Educational Playcare was recently recognized by the Children's Environmental Health Network (CEHN) because of its changes. The childcare center earned the organization's Eco-Friendly Status, which has been awarded to just other 16 of the approximate 1,500 licensed centers throughout the state.
Along with the Health and Wellness initiative, Educational Playcare donated $19,000 to Daffodil Days, an effort from the American Cancer Society to fight cancer by raising funds and awareness. $12,600 was raised from 162 total contributors, including family and staff, and through Educational Playcare's match and addition of a few dollars more, $19,000 in total went toward the organization.
Established in 1986, Educational Playcare is a Connecticut-based childcare center focusing on enrichment and development. With locations in Avon, Farmington, Simsbury, Wallingford, and Windsor, the childcare centers strive to provide the highest-quality programs for children 6 weeks of age through 12 years. Along with standard childcare and education based on developmental stage rather than age, Educational Playcare further offers before and after school services, kindergarten enrichment, and summer camp opportunities. Search engine optimization and press release services provided by Keyword Performance.