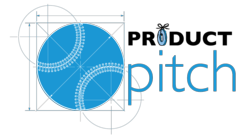 The selected finalists represent a wonderful range of different types of consumer solutions to a whole range of problems. Thanks to all the participants, it was a very tough decision.
Lexington, MA (PRWEB) March 11, 2013
Daily Grommet, an online shopping site and product launch platform has announced the top 10 teams invited to participate in "From Home Plate to a Home Run," the live product competition it is hosting at Fenway Park on Tuesday, March 19th. Ten finalists will compete, using Google Apps, in a series of creative business challenges to prove their product concept to a panel of business, design, media and VC executives. The winner will bring their product to market via the expert consultations of a product launch team.
The Daily Grommet team received 145 submissions and chose the following exceptional finalists based on market opportunity and problem solving ability.
The ten final teams are:
1. MAX'IS Creations - Mug with attached basket
2. DoorJamz - Innovative, updated doorbell
3. Grid - Customizable, functional style for mobile phones
4. Frogglez - Comfortable kids swim goggles
5. Pansy Maiden - Socially conscious fabrics and bags
6. Blu2Green - Products made from repurposed hospital fabrics
7. Thinx - Fashion + Technology intersect to solve a global problem
8. Outlet Now - Updated baseboard moulding with mobile electrical outlets
9. DrinkSavvy - Drug detecting drinkware
10. 88 Acres - nut-free, gluten free granola bars
This competition furthers Daily Grommet's mission, as the online marketplace and product launch platform for innovative and undiscovered products. Co-Founders, Jules Pieri and Joanne Domeniconi are excited to watch the finalists present their ideas on March 19th and believe it will be a tough decision to choose just one team.
"I already know that every one of these teams has a fantastic concept with real potential. I'm excited to see them present, yet I know it's going to be a difficult decision to choose the best. I'm sure that even those teams who don't win on March 19th will still have a great future ahead of them and they will have benefited from the promotion around this event," says Jules Pieri.
The teams have product concepts ranging from strictly mainstream consumer such as DoorJamz, to socially conscious enterprises such as Pansy Maiden.
"I'm really pleased with all the submissions we received. We were looking for innovation, concept quality and product range...and we got it. The selected finalists represent a wonderful range of different types of consumer solutions to a whole range of problems. Thanks to all the participants, it was a very tough decision," says Co-Founder Joanne Domeniconi.
More information on the ten final teams and the event can be found on the event Hub Page. Community members interested in taking part are encouraged to vote for their favorite teams here.
About Daily Grommet
Daily Grommet is a highly curated online marketplace and launch platform for products of great utility, style or invention that haven't hit the big-time yet. Daily Grommet seeks out these unique products, carefully tests them, and produces a video review of each one telling the story behind its creation. Daily Grommet is rooted in the philosophy of Citizen Commerce whereby regular people form the commerce experience by suggesting products that reflect their values and interests. Citizen Commerce turns the typical top down retailer approach sideways, encourages global product innovation from small producers, and satisfies the consumer's need to know the stories behind and origins of favorite products. The company was also just named one of the hottest sites of 2013 by Internet Retailer. For more information, visit http://www.DailyGrommet.com.