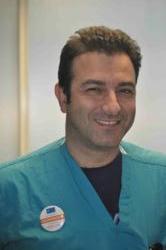 Colorectal Cancer Awareness Month is a great way to spread awareness of screenings.
Beverly Hills, CA (PRWEB) March 13, 2013
In honor of Colorectal Cancer Awareness Month in March, Colon Cancer Alliance is promoting a Dress In Blue Day, and La Peer Health Systems is joining forces to promote colon cancer awareness and screening. On Friday, March 1, 2013 thousands across the country will wear blue in support of the cause.
Colorectal cancer is a form of the disease that starts in the colon or rectal areas. Colon cancer and colorectal cancer can be diagnosed through a screening test, such as a colonoscopy.
In addition to their 2013 Dress in Blue Day, CCA and La Peer's Colonoscopy Center of Excellence are campaigning to get First Lady Michelle Obama to serve as spokesperson and wear a blue star as a symbol of those lost to this disease and the shining hope for a future free of colon cancer. The hope is that Michele Obama can bring notoriety to the cause.
"Colorectal Cancer Awareness Month is a great way to spread awareness of screenings," said Maurice Elihu, MD, a GI specialist at La Peer. "The fact remains that more people need to know that colorectal cancer screenings save lives."
Colon cancer screening rates are still too low. Colon cancer remains the second leading cause of cancer death in the United States, claiming more than 50,000 American lives every year. Statistics indicate that one in 20 people will be diagnosed with colon cancer. However, this is a cancer you can do something about. Colon cancer is often beatable when detected and treated in its early stages, and can be prevented altogether when polyps are removed before they develop into cancer. This makes colon cancer prevention mission number one for our GI doctors and colorectal surgeons.
CCA has set a goal to reach 5,000 signatures to urge First Lady Michelle Obama to champion this cause. Last year individuals and companies across the country supported Dress in Blue Day and raised $29,419.95. This year, their hope is to surpass last year's fundraising proceeds and help more people in need. Proceeds raised through the 2013 National Dress In Blue Day fundraising efforts will benefit the Colon Cancer Alliance's screening, patient support and research programs.
The Colon Cancer Alliance is a non-profit patient advocacy organization dedicated to increasing screening rates and survivorship of colon cancer and also offers aid to colon cancer patients and their caretakers.
La Peer Health Systems is an outpatient surgery center in Beverly Hills, founded by doctors and focused on providing excellent patient care alongside the most cutting-edge medical treatments available. With 40 world-renowned physicians in 13 specialties, comprehensive medical treatment is offered that takes patients from consultation to diagnosis, treatment, surgery, and ultimately aftercare. The 13 medical departments include orthopedics & sports medicine, gastroenterology, head & neck surgery, colorectal & general surgery, podiatry, ophthalmology, pain management, plastics & reconstructive surgery, gynecology, spine surgery, interventional cardiology, bariatric surgery, and anesthesiology. Unlike large hospitals, La Peer's unique structure offers extremely personal care in a safe and controlled environment.
To learn more about La Peer Health Systems, visit http://www.lapeerhealth.com.