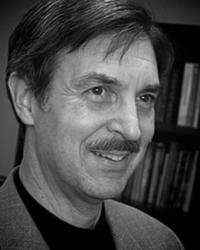 If ... [the social] brand of conservative ends up dominating the GOP and the movement, both will find themselves in the dustbin of history.
Washington, DC (PRWEB) March 11, 2013
CPAC use to be a Big Tent event, allowing various groups to discuss their views. But as Edward Hudgins, Atlas Society director of advocacy, explains in his new commentary, banning GOProud is the latest battle in the civil war within the Republican Party and the conservative movement:
*He points out that allowing gays to form marriage contracts does not limit the liberty of heterosexuals to marry who they want and it is in keeping with the Reagan-Goldwater principles of limited government.
*He observes that leftists love the fact that social conservatives are scaring away potential allies with their gay union stance.
*He maintains that social conservatives are on the losing side of history since one state after another are legalizing gay unions.
*He argues that time, money, and political capital are being wasted on this issue by social conservatives at the expanse the larger fight against the expanded government control over every aspect of our lives.
*He concludes that if social conservatives don't drop their irrational obsession with other peoples' sex lives, they will find their liberty to live by their own values and religions attenuated by powerful government, with the GOP and the conservative movement relegated to the dustbin of history.
You can read Hudgins's commentary at http://www.atlassociety.org/ele/social-conservatives-sex-obsession
You can contact Hudgins for interviews and media appearances at ehudgins(at)atlassociety(dot)org or 202-296-7263.
-------------
Edward Hudgins is director of advocacy and a senior scholar at The Atlas Society. He has worked at the Heritage Foundation, the Cato Institute, and the Joint Economic Committee of the U.S. Congress. Hudgins is author of several hundred pieces on public policy, and has edited books on space, postal service, and international trade. He has written extensively on social and moral issues and is editor and principal author of "Straight Talk about the Soul of the Republican Party" and "An Objectivist Secular Reader." His opinion writing has appeared in the "Wall Street Journal," "Houston Chronicle," "USA Today," and "Philadelphia Inquirer," among other publications. He has appeared on Fox News, CNN, MSNBC, CSPAN, and most major news networks.
Hudgins has a Ph.D. in political philosophy from Catholic University of America and has taught at universities in the United States and Germany.
The Atlas Society (TAS) develops and promotes open Objectivism: the philosophy of reason, individualism, achievement and freedom. Objectivism was founded by Ayn Rand (1905-1982), the author of Atlas Shrugged and The Fountainhead, among other works. As the founders of open Objectivism, TAS believes that the philosophy is a body of knowledge open to expansion and revision, through rational inquiry and open discussion and debate. The organization's publications and programs reach a broad audience ranging from the general public to graduate students in philosophy. TAS is a 501(c)(3) nonprofit organization headquartered in Washington, D.C. For further information, visit the website at http://www.atlassociety.org.