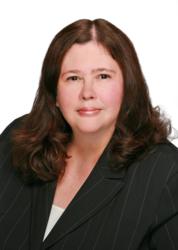 Attracting, retaining, and engaging top talent is a priority for Vi.
Chicago, IL (PRWEB) March 12, 2013
The tenure, training and development of employees are key factors to the better overall experience residents will have when they move to a retirement community, according to Judy Whitcomb, Vice President of Human Resources and Learning and Organizational Development for Vi. The Vi family of companies develops, owns and operates continuing care retirement communities (CCRCs).
Whitcomb's comments were featured in "Training Magazine" in a recent article on the best practices for employee retention.
"For individuals contemplating a move to a senior living community, there are two key issues to consider: the tenure of the community's employees; and the training and development employees receive from the company," Whitcomb said.
On this subject, Vi was recently recognized as among the best in business, for the third year in a row, by "Training Magazine," the leading publication for learning and development professionals, and which each year ranks companies' excellence in employer-sponsored training and development programs.
In the magazine article, Whitcomb said that attracting, retaining, and engaging top talent is a priority for Vi because the company recognizes that engaged employees produce quality results and are more productive, innovative and loyal, which, in turn, leads to customer satisfaction.
"Vi also recognizes and has proven that well-trained and engaged employees have a significant impact on Vi's resident satisfaction and employee retention rates," she said.
Vi employees benefit from a wide range of learning opportunities including instructor-led, online, and webinar courses on a variety of topics ranging from general business and communications to specific functional responsibilities. Vi's management development program offers employees the opportunity to participate in a yearlong educational program to help prepare participants for a leadership role within the company.
Whitcomb also commented that the average tenure of a Vi employee is five and a half years. "Compared to many organizations in the industry that may have attrition as high as 60 percent, Vi prides itself on its high level of employee dedication," she said. And tenure exists at all levels of the company: "The best word that describes Vi's employees is 'engaged,'" Whitcomb said. "Engaged in creating a service-centric culture – engaged in improving the lives of older adults, and engaged in contributing to a professional, meaningful, and collaborative work environment."
Vi CCRCs offer independent living with a combination of a private residence, services, amenities and care (for example, assisted living, memory support care and skilled nursing care).
In 2011, Vi commissioned a report that challenges the "prevailing myths and misperceptions" about CCRC living. The report, "The Five Myths and Realities of Continuing Care Retirement Communities," is available in its entirety at http://www.ViLiving.com.
About Vi
Vi (pronounced vee), formerly Classic Residence by Hyatt, is celebrating its 25th anniversary as a developer, owner and operator of older adult living communities. The company was founded in August 1987. The company is dedicated to enriching the lives of older adults by providing quality environments, services and care. Vi currently operates ten continuing care retirement communities (CCRCs) nationwide. For more information about Vi communities, visit http://www.ViLiving.com.