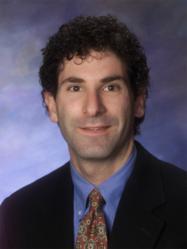 The human brain has the potential to heal the maladies of the human body
- Dr. Paul Nussbaum
Sarasota, FL (PRWEB) March 12, 2013
Pines Education Institute is bringing nationally renowned Clinical Neuropsychologist and author of "Save Your Brain", Dr. Paul Nussbaum, to Sarasota to speak about the potential of the human brain to heal the maladies of the human body.
The seminar will take place on March 23, 2013, from 9am to 11:30am at Pines of Sarasota. Dr. Nussbaum, the international leader of brain health lifestyle®, has made it his personal mission to educate people about their brain's health.
"Your brain is actually the fattest part of you, and you have the ability to shape your brain for health across your entire lifespan," Dr. Nussbaum explained in a recent email. Seminar attendees will learn which lifestyle choices to make for an optimally functioning brain, mental sharpness, and increased chances for healthy aging.
Residents at Pines of Sarasota's Assisted Living campus now have the opportunity to participate in partnered brain health games to increase mental stimulation and social interaction, presented by Memory Training Centers of America and recommended by Dr. Paul Nussbaum.
For those who would like to meet the neuropsychologist and author personally, Pines Education Institute will hold a book singing at Barnes & Noble on March 22nd, 2013, at 7pm on 4010 S. Tamiami Trail in Sarasota.
For more information and seminar tickets please visit http://www.2012brainhealth.eventbrite.com