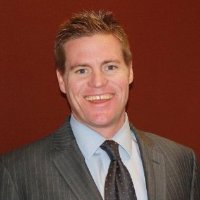 We are extremely grateful to the national legal community for embracing and supporting the Aptus cause
San Diego, CA (PRWEB) March 11, 2013
Aptus Court Reporting, an emerging leader in deposition services, celebrates two years of outstanding court reporting services this month. Since the company's inception in March 2011, Aptus has partnered with more than 1000 firms, having established a reputation as a valued strategic partner in complex litigation matters, thanks to its hands-on consultative customer service.
"We are extremely grateful to the national legal community for embracing and supporting the Aptus cause," says Derek Berg, Aptus' President and Co-Founder. "The opportunity to serve and work beside our clients as a valued partner is very much appreciated by the entire Aptus team."
Aptus continues its reputation of strong market presence with the launch of its newly designed website. The site now offers a streamlined suite of technologies centered on deposition scheduling and case management, as well as a 24-hour full service team.
In partnership with their sister company, TERIS, Aptus offers services both nationally and locally throughout California and Washington.
About Aptus Court Reporting
Aptus Court Reporting is the premier court reporting firm on the West Coast. It provides a range of legal support services to corporate legal teams and law firms throughout the United States, including:

Court Reporting
Real Time Reporting
Trial Consultation
Transcription
Video Conferencing, Streaming and Videography
Nationwide Conference Rooms
Litigation Support through our Sister Company, TERIS Litigation Support
To learn more about Aptus, visit http://www.AptusCR.com or follow the company on Twitter @AptusCR or on Facebook.
Media Contact:
Ashley Walton
619-546-9151 (office)
awalton (at) aptusCR.com