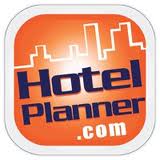 West Palm Beach, FL (PRWEB) March 12, 2013
The Super Billiards Expo, produced by Allen Hopkins Productions, is partnering with HotelPlanner.com, the leading provider of online services to the global group sales market. HotelPlanner.com's guaranteed lowest rates will now be available to all fans and attendees of the Super Billiards Expo through a custom platform found on http://www.superbilliardsexpo.com.
"Partnering with HotelPlanner.com to obtain discounted hotel rates will be a great service to our loyal fan base," said Allen Hopkins Jr.
The event, to take place at the New Jersey Convention Center in Edison, NJ on April 4-7 2013, will showcase a wide array of vendors and activities including pool tables, furniture, and artwork for enthusiasts, as well as the Amateur Players Championship series that is open to all players. Attendees will also have the opportunity to meet with the game of billiards top pros at the event.
The Super Billiards Expo is produced annually by Allen Hopkins Productions, whose founder is a NJ native from Cranford who went on to win nearly every title the billiards world has to offer and earned his way into the game's Hall of Fame. Hopkins, who now resides in Port Republic, is also seen regularly as a commentator of the game on ESPN. The Expo is sponsored by Mueller Recreational Products, Diamond Billiard Products, Iwan Simonis Cloth, Tiger Products, and Run Out Sportswear.
HotelPlanner.com was founded in 2002 by Tim Hentschel and John Prince, and has since achieved a global portfolio of 50,000 hotels. HotelPlanner.com focuses on the group market to help clients select the right property for their event, combining technology with a highly experienced staff of professional meeting planners to deliver outstanding service. The company recently opened its European Headquarters in London, United Kingdom, and is expanding its team of experienced meeting planners globally.
Please visit http://www.SuperBilliardsExpo.com for more information on discounted hotel rates from HotelPlanner and for information on the upcoming event.