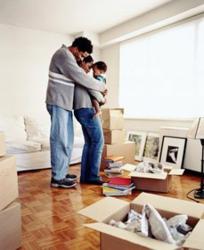 Apartment Movers - Helping customers with Moving Apartments, Homes, Offices and Condos in your local city
(PRWEB) March 13, 2013
ApartmentsMovers.com launches a new moving platform to help more customers move in an easy and secure way and where customers can get an estimate of moving costs online. This will help to manage a moving budget and reduce the stress associated with moving.
The new platform will provide local, long distance and even international movers with all the tools needed, said Mark Anthony, the owner and manager of ApartmentMovers.com. Anthony also explained, "we added a new section, Moving Glossary and Self Storage Guide, to help customers with moving guides and tools, which assists in choosing the right mover."
This network is full of licensed and insured companies in the industry, and it connects moving companies and moving customers. It is as simple as filling out the quote form in order to get free moving estimates. Whether a customer is looking for local movers, long distance movers, or international movers, this connects customers with companies to move them to their new home.
Apartment Movers is the premier moving company connecting only the most qualified nationwide moving companies with customers. ApartmentMovers.com takes pride in the satisfaction of every successful move.