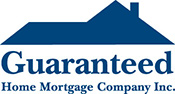 No other mortgage company offers more tools and resources to industry professionals as freely as does Guaranteed Home Mortgage.
White Plains, NY (PRWEB) March 13, 2013
The need for such resources became evident after Guaranteed's recent webinar where they shared mortgage marketing and sales tools designed to help managers "keep the grass greener on their side of the fence."
"In the current mortgage environment with tighter lending standards, mortgage loan originators (MLOs) are finding it more difficult to make a living. Many move from company to company, seeking a 'greener grass' environment where they can earn more," explained David Wind, CEO and President of Guaranteed. "So brokers or branch managers must provide their MLOs with plenty of sales tools and support to make their jobs easier."
Guaranteed has worked through many of these issues, Wind explained, and communicated their experiences and knowledge in the recent webinar, "Unleash More Sales Tools for Your Team To Keep the Grass Greener on Your Side of the Fence)." The company offers free webinars to mortgage professionals, particularly branch managers and mortgage brokers, on a regular basis.
"As we talk to more and more mortgage professionals, we're finding that many are not fully supported in their current situations, with regards to product mix, marketing, training, HR, licensing and compliance, so we offer tried-and-true helps for them," Mr. Wind explained. "No company offers as many free tools and resources as we do. At the same time, we are expanding our national footprint of branches with smart growth in 2013, and are offering mortgage branch opportunities for those that meet our criteria."
Guaranteed has combined all of its eBooks, videos, slides and articles on a complimentary Resources page on their website. Mortgage professionals can download a number of helps ranging from recruiting and building a winning sales team, to growing strategic partnerships with Realtors® and finance professionals, to online and offline marketing tools and more.
Guaranteed's industry blog, Smart Mortgage Branching, offers more tips for mortgage professionals. For more information, please contact Kelley Berkheiser at 914-339-6016, visit http://www.joinghmc.com or write Guaranteed Home Mortgage Company, Inc., 108 Corporate Park Drive, Suite 301, White Plains, NY 10604.
About Guaranteed Home Mortgage Company
Founded in 1992, Guaranteed Home Mortgage Company (Guaranteed), a licensed mortgage investment and banking firm, is comprised of more than 300 mortgage professionals lending in 23 states. Previously named in the Inc. 500 list of the fastest growing companies in the United States, Guaranteed provides residential mortgage financing to a wide variety of consumers and real estate professionals.