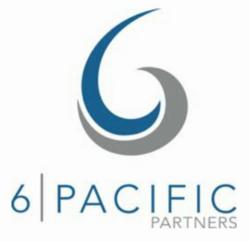 6Pacific's M&A team provided sell-side financial advisory services to Botanical Laboratories.
Los Angeles (PRWEB) March 12, 2013
Today 6Pacific Group announced that Botanical Laboratories, the leading producer of liquid supplements in North America under the Wellesse brand, has been acquired by Schwabe North America. 6Pacific's M&A team provided sell-side financial advisory services to Botanical Laboratories.
Schwabe North America consists of three brands with tremendous heritage in the natural product industry in the United States – Nature's Way®, Enzymatic Therapy® and Integrative Therapeutics™ which serve consumers, retailers, and medical professionals as well as select international markets. These three entities make up a successful portfolio of brands which includes top-selling products such as: Alive!® Whole Food Energizer and Acidophilus Pearls™.
About Schwabe
Dr. Willmar Schwabe Pharmaceuticals, headquartered in Karlsruhe, Germany, was founded in 1866. Today, the company is a world-class leader in the manufacturing of herbal medicines and comprises six companies in Germany and more than 20 subsidiaries and joint ventures around the world. For more than 140 years Schwabe Pharmaceuticals has been dedicated to providing patients and health care professionals with clinically proven herbal medicines and natural health care solutions. As a vertically integrated pharmaceutical company, Schwabe carefully controls the manufacturing process from growing and harvesting the plants to the production of the finished goods. Schwabe products are sold in over 60 countries world-wide. Schwabe North America, the company's entity in North America, is based in Green Bay, Wisconsin.
About 6Pacific Group
6Pacific Group is a merchant banking firm focused in the consumer industry, with deep experience in sectors such as health/nutrition, food/beverage and personal care products. 6Pacific Group has three operating units: Equity Investments, Special M&A Advisory and Corporate Partnering. The Equity Investments group makes direct equity investments in small, rapidly-growing consumer companies. Special M&A Advisory provides M&A and financing advisory in select situations to clients requiring deep industry knowledge. Corporate Partnering arranges and participates in many forms of corporate collaborations. Most recently, 6Pacific Group announced the sale of its investment in New Chapter to Procter & Gamble. 6Pacific Group has offices in Los Angeles, New York, Copenhagen and Costa Rica. For more information about 6Pacific Group, visit http://www.6pacificgroup.com.
# # #