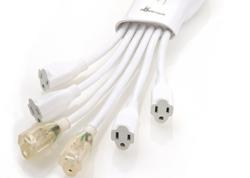 There's never been a better time to be a product inventor.
Columbus, OH (PRWEB) March 14, 2013
The product design world is on a roll in 2013 as new crowdfunding tools and 3-D printing advancements propel the industry. According to Trident Design Founder, Chris Hawker, "There's never been a better time to be a product inventor."
Recent results from crowdfunding favorite, Kickstarter, show that $61.38 million has been raised in public efforts to officially launch innovative, industrial design projects. Product prototyping, which used to cost hundreds of thousands of dollars, can now be done on-site with new 3-D printers for less than $2,000. "While new technology creates exciting opportunities, inventors should always keep a few things in mind before attempting to bring the next big idea to market," says Hawker.
Not every idea is the right idea. "The best ideas come from personal experience. Look for products or tasks that annoy you and think about a better solution," explains Hawker. Test fresh ideas with friends and family first. "If initial reactions are not emotional and if it takes too long to explain your amazing invention - you need to move on to your next idea," adds Hawker.
Successful product designers need to be able to separate themselves from their work. "After you settle on an invention idea that you think might have potential, don't fall in love just yet," cautions Hawker. It is absolutely essential that inventors make sure that somebody else is not already out in the marketplace selling something similar. Just because a new inventor has never seen a related product for sale means nothing. This research can be started with a simple search on Google. Many dreams have been launched and/or shattered with this initial search.
Inventors that make it past the quick research phase with the confidence that their big idea is unique are now ready to dig a little deeper on the legal side. "For many inventors, the mere mention of lawyers and patents can send them running for this hills, but this next step might not be as hard as you initially thought," says Hawker. A simple patent search related to your idea can be done for free on Google within their patent search section. This phase can get pretty technical in a hurry, but it's another great place to validate the exclusivity of your invention.
At this point in the product design vetting process, many inventors are sick of staring at a computer screen and anxious to get their hands on something. For those that are really serious about bringing their big idea to market, the next critical step involves attending a relevant trade show in the industry most pertinent to your new product. "Trade shows are the quickest way possible to get a realistic feel for your potential market," according to Hawker. "You want to be as educated as you can in order to contextualize all your decisions as you develop your idea into something tangible for the masses."
About Trident Design, LLC
Trident Design works with independent inventors and innovative manufacturers to help them create game-changing products. Trident has successfully propelled over 50 products to market with an established team of designers, engineers, patent professionals and business development specialists. Today, Trident is a full-service invention incubator in the spirit of Edison's Lab, offering product design, engineering, prototyping, branding, licensing, and consulting.