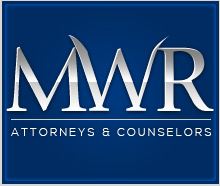 Dallas, TX (PRWEB) March 11, 2013
Attorneys R. Michael McCauley, Warren R. Westberg, and Michael John Ramirez are united by their common dedication to offering the people of Dallas high-quality legal guidance and representation. The three lawyers are ready to launch the next phase of their careers as partners at their new firm, McCauley, Westberg & Ramirez, PLLC. According to Warren, the partnership is a reflection of their common values and commitments.
According to Warren Westberg, the team has already been acquainted for more than two decades. With this background, the team hopes to create a client-focused legal environment. "Over the course of our careers, we realized the three of us share the same values in our commitment and service to clients -- respect, responsiveness and results," said Warren Westberg. "We wanted to establish an environment based on this model. I have known Mike and Michael for more than 20 years and they are the ideal partners. I am thrilled to be associated with these highly regarded attorneys."
Michael McCauley is another member of the new firm's team and is excited to begin working along Westberg and Ramirez. "Joining forces with Warren and Michael and forming this unique firm is an exciting new chapter of my career." Michael Ramirez agrees, noting that each attorney's unique background and experience will contribute to the team. "I'm proud to have established a law firm with such experienced attorneys and outstanding individuals," he said.
"Our team brings together a broad based and in-depth practice in the commercial litigation and personal injury areas of law. With our combined and diverse law experience of more than 85 years, we can serve clients and their cases as if they were our own cases." This attitude permeates every facet of their representation and is one of the ideals that characterizes McCauley, Westberg & Ramirez, PLLC. Click here to learn more about the firm's "your case is our cause" commitment.
Before forming McCauley, Westberg & Ramirez, PLLC, R. Michael McCauley spent four decades gathering legal experience in a variety of legal practice areas. His past experience includes time as an associate and partner at several notable Texas law firms (The Law Offices of Windle Turley, P.C., Cowles & Thompson, P.C., McCauley Macdonald & Devin, P.C., and Misko & McCauley, P.C.). Today, he is licensed with the Texas State bar and qualified to practice in the U.S. Supreme Court and federal district courts.
Warren Westberg has more than 25 years of legal experience. His legal service is typified by hard-hitting representation, sound legal guidance, and fierce advocacy. He focuses his practice on complex civil litigation cases, including business transactions, intellectual property lawyers, commercial law, real estate, fiduciary duties, fraud, deceptive trade practices and tort liability in personal injury cases. Attorney Westberg graduated from Oklahoma State University and went on to earn a law degree at the University of Oklahoma. To learn more about Warren, visit his full professional profile at http://www.fierceattorneys.com/Our-Attorneys/Warren-Westberg.aspx.
Michael John Ramirez graduated from the University of Texas School of Law. There, he served as Chief Articles Editor of The Review Litigation and was elected to the National Order of Barristers. He is passionate about helping accident victims and has considerable experience in jury and bench trials. Today, he handles personal injury cases that involve commercial vehicle accidents, dangerous products, medical malpractice, premises liability, toxic materials, and work-related injuries.
Click here to learn more about Michael or visit the McCauley, Westberg & Ramirez, PLLC website for more information about the firm: http://www.fierceattorneys.com/. Additional material about McCauley, Westberg & Ramirez, PLLC can be found at their civil and commercial litigation site, http://www.mwrlawfirm.com.