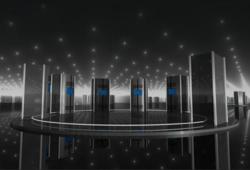 The vBulletin 5.0 Connect version being installed this week by the programming team at Web Hosting Masters is truly a seamless integrated experience
Atlanta, GA (PRWEB) March 11, 2013
The incoming CEO from international hosting review website Web Hosting Masters announced early Monday, that the site would be fully integrating a series of interactive message forums that will be operated on vBulletin 5.0 Connect.
The incredibly user friendly vBulletin 5.0 Connect features the latest cutting-edge updates and improvements in the recently updated version of the popular message forum software. Management and staff at Web Hosting Masters unanimously agreed that the community based message forums would add value, and a more interactive way for readers to engage in discussions about hosting, reselling, and website design.
Web Hosting Masters regularly publishes literally hundreds of reviews from various hosting providers all over the United States, Canada and abroad, examining various price points, up-time comparisons, information graphs, and much more.
User control panels include the ability to customize avatars, embed images, video and use custom signatures. Each user accumulates points with added content over time, where Web Hosting Masters plans to announce incentives and 'swag' to the best regular contributors.
The latest vBulletin update to the 5.0 Connect version also bridges the mobile gap, which has been under-developed and somewhat problematic in a handful of previous versions. The 5.0 Connect version being installed this week by the programming team at Web Hosting Masters is truly a seamless integrated experience which highlights not only updated forum controls for the end user, but adds blogs, polls, and RSS feeds.
The addition of vBulletin 5.0 Connect adds a completely new dimension to the already active gathering place showcasing hosting reviews from all the major players in the hosting industry, as well as all the bright new up and comers.
Integrating the forums to the existing review platform, will bring to readers a unique venue to post their owns reviews, success stories, and to discuss all the facets of web hosting from a wide range of different perspectives. Registered users will enjoy all the expected features from other message forum versions, but vBulletin 5.0 Connect is without a doubt, the most sophisticated and versatile discussion forum template available today.
Management and staff from Web Hosting Masters invite one and all to check the site frequently, and too expect a complete installation to be completed before March 15th.
For more information about Web Hosting Masters, simply visit http://www.webhostingmasters.com or follow them on Twitter @WebHostingM