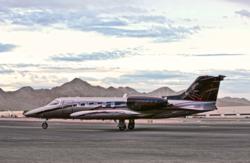 "I was touched by the efforts of these students to help one-another."
Pensacola and Miami, Florida (PRWEB) March 18, 2013
The Gulf Breeze High School Student Government called Angel MedFlight, looking for a way to help a classmate get to a special medical facility in Miami, and Angel MedFlight answered their call for help.
The air ambulance company has offered a first-class experience aboard their Learjet 35, medically equipped as an ICU in the sky, to transport the student straight from the high school to Miami, Florida on March 13th.
The student will be surprised by fellow classmates and Angel MedFlight with a celebratory send-off straight from Gulf Breeze High School on March 13, 2013 to the airport where the Angel MedFlight Learjet 35, medical crew and pilots will be waiting.
For questions, or interview opportunities, contact Jennifer Vogel (480) 440-0485.
About Angel MedFlight Worldwide Air Ambulance: Angel MedFlight coordinates domestic and international air medical transportation services, commercial medical transports, ground ambulance services and provides discretionary insurance benefit assistance.