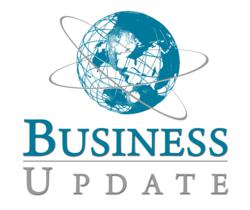 Jupiter, FL (PRWEB) March 13, 2013
DMG Productions announced today that they will be releasing a three-part series of their hit show Business Update, to focus on the travel and leisure industry.
Currently in production, Business Update: Travel & Leisure will focus on everything the travel industry has to offer: from Michelin-Star dining and relaxing spas, to eco-friendly lodging and more. Broadcast is internally scheduled for third quarter of 2013 on a variety of national cable networks.
Business Update: Travel & Leisure will showcase a wide array of some of the most renowned and well-kept secrets the world has to offer. This innovative program is not only devoted to the travel industry, it is dedicated to promoting tourism and stimulating local economies.
"Each episode of Business Update: Travel & Leisure will vary by season covering a wide range of topics and issues that are of the utmost importance whether you are a traveler or not," said Melissa Alterman, Associate Producer for Business Update.
In this series, Business Update viewers will be given a behind-the-scenes look at what makes the travel and tourism industry tick. Viewers will learn about new innovations that are revolutionizing the industry. From ski slopes to vineyards, tropical resorts to metropolitan life and more; Business Update: Travel & Leisure will leave viewers wanting more.
"Business travel is economic stimulus," said Roger Dow, president and CEO of the U.S. Travel Association. "In recent years the travel industry has seen an enormous decline. We hope our promotion of the travel and leisure industry will aid in efforts to further stimulate the industry and in turn, the economy," said Chad Densen, Production Manager for DMG Productions.
About Business Update:
Business Update is a corporate-America type series covering the world of business, finance and technology. From Main Street to Wall Street, our award-winning producers take an in-depth look into some of the hottest topics and current trends impacting our society.
About DMG Productions:
The DMG production team consists of producers, cameraman and editors that have worked for CNN, TLC, Discovery and other major news and cable networks. Our staff includes personnel specialized in various fields from agriculture to medicine, independent films to regional news. Our field producers utilize the core concepts from our producers who storyboard our programs and work closely with experts in the field to develop the educational programs. This powerful force enables us to consistently produce commercial-free, educational programming that both viewers and networks depend on.
Melissa Alterman:
Associate Producer / DMG Productions
(866) 496-4065 x825
melissa(at)dmgproduction(dot)org
http://www.dmgproductions.org/business-update