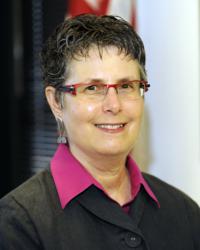 As Cajal matured, his artwork became more impressionistic. I believe this transition enabled him to accurately conceptualize the relationships between micro systems and macro systems in the brain.
McLean, VA (PRWEB) March 13, 2013
On March 5, Rebecca Kamen delivered a lecture demonstrating how Santiago Ramón y Cajal, a man known as the father of modern neuroscience, bridged the disciplines of art and science. The lecture at the Efe Ramón y Cajal Institute of CSIC in Madrid, Spain honored Cajal's life work and captured the imagination of the 100+ neuroscientists who work at Spain's oldest neurobiology research center. At the conclusion of Kamen's lecture, Maria de Ceballos, a leading researcher in Alzheimer's disease, told Kamen, "Thank you. Now we will see things differently."
Kamen began researching the link between art and science two years ago. Her hypothesis: One can use art education to teach people to improve interpretation of research, and therefore enhance scientific discovery. Kamen has tested her hypothesis through relationships with George Mason University's Aspiring Scientist Summer Internship Program (ASSIP) and the National Institutes of Health.
Kamen has been able to demonstrate that scientists and artists follow the same discovery process. They begin with intuition, observe the world around them, and then somehow depict the invisible world as they record their findings. Findings confirmed that the relationships among art, science, and discovery can be taught. The biggest challenge today's scientists, face, however, is showing dynamic data sets in multiple dimensions. That's where art education plays a role.
"Seeing the evolution of Cajal's artwork first-hand further validated my hypothesis that one can use art education to improve interpretation of scientific research," states Kamen. "The paintings he created during childhood represented what he saw in great detail. As Cajal matured, his artwork became more impressionistic. I believe this transition enabled him to accurately conceptualize the relationships between micro systems and macro systems in the brain. Cajal's natural artistic ability enabled him to capture what he envisioned."
"It is this relationship between observing two dimensional slides and the ability to visualize and create three dimensional representations that enabled Cajal to intuit how the brain functioned at a time when optics did not allow scientists to see the details fully needed to understand synaptic functions. Without a significant background in art that formed the basis of his intuition, Cajal might not have been able to make the connection," concludes Kamen.
Santiago Ramón y Cajal is considered a national treasure in Spain. He was awarded the Nobel Prize in Physiology and Medicine in 1906.
About the Cajal Institute
The "Instituto Cajal" is a neuroscience research center assigned to the Spanish Research Council (CSIC). The Cajal institute is the oldest neurobiology research center in Spain. Along its more than 100 years of existence, renowned scientists and professionals have spread worldwide and contributed to the remarkable advancement of neurobiology. Today, the Cajal Institute is prepared to confront the future challenges and to maintain the leading role in neurobiological research in Spain, always keeping in mind that the final destination of knowledge is the wellbeing of the society.
About Rebecca Kamen
Rebecca Kamen, Professor of Art, has taught more than 300 classes at Northern Virginia Community College (NOVA) over the last 35 years. In 2011, Kamen was awarded a Chancellor's Commonwealth Professorship by the Virginia Community College System, which has enabled her to work with leading academic and scientific research institutions in the United States including Harvard University, the Massachusetts Institute of Technology, the National Institutes of Health, and George Mason University. This work has contributed significantly to the STEM to STEAM initiative in Virginia, Maryland, and the District of Columbia. Kamen holds a Master of Fine Arts degree in Sculpture from Rhode Island School of Design (RISD).
Kamen has exhibited and lectured both nationally, and internationally. She has been the recipient of a Virginia Museum of Fine Arts Professional Fellowship, a Pollack Krasner Foundation Fellowship, a Strauss Fellowship, an NIH Artist in Residency, and a Travel Grant from the Chemical Heritage Foundation. Her artwork is represented in many private and public collections.