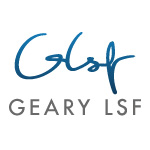 In order to build a strong agency, we need to build strong employees...
San Francisco, CA (PRWEB) March 13, 2013
Geary LSF Group, http://www.gearylsf.com, is proud to announce the launch of an extensive employee enrichment program designed to provide an opportunity for Geary LSF employees to develop their skills and grow as professionals. The addition of four new initiatives known as the Growth & Development Initiatives will help current and future employees better serve their clients and themselves in future endeavors.
"We believe that in order to build a strong agency, we need to build strong employees," says Alina Baugh, Director of Human Resources at Geary LSF. "That starts with empowering our employees and providing them with the opportunities they need to continue growing as individuals and professionals", adds Caity Kemp, Manager of Human Resources.
The Growth & Development Initiatives, being led by an executive team member and employees who have volunteered to help organize, are broken into four categories:
Growing Our Own
The Growing Our Own initiative includes a mentor program established to pair associate-level employees with senior team members in their department to skill-transfer best practices, and expand their working knowledge of a given field.
GLSF University
Designed to replicate an actual university, Geary LSF University (referred to as GLSFU), consists of varying classes taught by subject matter experts throughout the year. The class topics, voted on by Geary LSF employees, include both soft and technical skills such as, Microsoft Excel certification, presentation skills, and both basic and advanced subject specific classes for cross-departmental education.
Thought Leadership
Expanding the team's extensive knowledge of the digital marketing industry is the focus of this initiative. Through unique content, group discussions and forums, the Thought Leadership task force will educate Geary LSF employees and ensure they are in the know of cutting edge digital marketing technologies and industry innovations.
Recognition
Recognition of efforts by team members both in the office and in the community is the basis of the Recognition task force. Geary LSF prides itself on the integrity and enthusiasm of its employees, and encourages all team members to bring passion to all they do.
If you'd like to be a part of the Geary LSF team and take advantage of the opportunities available at a growing, cutting-edge, global digital advertising agency, please visit our website to view all available positions and to learn how to apply.
In addition to these initiatives, Geary LSF recently revisited its values to rally employees around the core concepts of Inspire, Respect and Exceed.
About Geary LSF Group
Geary LSF is an integrated full service online marketing group that delivers more results per campaign by uniquely optimizing the digital customer engagement path. It provides advertisers with comprehensive services all under one roof: from Strategy to Development, Media Planning to Placement, SEO, SEM, Analytics, Social, Local and Mobile media services. Headquartered in San Francisco, California, the 240-people strong Geary LSF Group has offices on two continents and manages campaigns for more than 450 brands worldwide including Club Med, Target, WD-40, Bumble Bee Foods, MobiTV, Megapath, Aramark and several others. For more information, please visit http://www.gearylsf.com. For New Business Inquiries: sales(at)gearylsf(dot)com