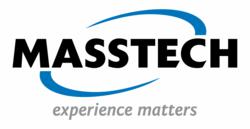 "Our solid, trusted foundation in asset management and tight integration within the newsroom desktop puts Masstech in a unique position to help newsrooms evolve to make more effective use of all the resources that go into news."
TORONTO, Canada (PRWEB) March 12, 2013
Masstech Group, the leading provider of powerful tools for media asset management and transcoding, announced today that it had achieved record sales growth for fiscal 2012. The double digit growth—nearly 14 percent over fiscal 2011—is driven by global demand for Masstech's high value workflow solutions that enable media companies to effectively save, find, connect to, and produce with their content assets. Masstech's innovations in newsroom workflows have been particularly noted by the industry and led to recent hires of two widely recognized experts in newsroom computer systems:

Savva Mueller joins Masstech as News Evangelist, responsible for driving growth in the News archiving segment, developing product roadmaps, evaluating Masstech's product portfolio, and defining feature requirements. Savva was formerly the Principal Product Manager for Avid iNEWS.
Mike Palmer joins Masstech as Director for News Solutions and Strategic Development. Mike formerly was Director of ENPS Design at Associated Press, where he led the evolution of the company's newsroom computer system from a broadcast-oriented solution to one that handles multi-screen and online requirements. Mike has also led the industry's international MOS Protocol Group for more than ten years.
"As excited as I am by Masstech's successes during the past year, I think the additions of Savva and Mike to our team are tremendous endorsements of where Masstech is headed in the near future," said Masstech CEO and President Joe French. "Our solid, trusted foundation in asset management and tight integration within the newsroom desktop puts Masstech in a unique position to help newsrooms evolve to make more effective use of all the resources that go into news."
Masstech will showcase enhancements to its Emerald for News solutions at the upcoming National Association of Broadcasters exhibition, April 8-11, 2013, in booth N5506 of the Las Vegas Convention Center. Masstech Emerald™ for News provides seamless integration with Avid iNews and AP ENPS to provide effortless archiving, retrieval and low resolution proxy directly within familiar newsroom computer system environments.
Masstech Group is the leading provider of powerful tools for media asset management and transcoding technology for the media and entertainment industries. From global media companies to corporate video production departments, organizations of all sizes rely on Masstech for file-based workflow solutions that have tangible impact on efficiency and productivity. Masstech serves a customer based that spans Asia Pacific, the Middle East, Europe, North and South America. Founded in 2002, the company is headquartered in Toronto, with offices in Australia, Europe, India and the United States. For complete information visit: http://www.masstech.com.