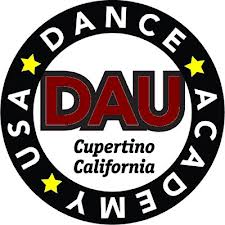 This highly specialized dance camp is perfect for junior high or high school drill teams, cheerleaders, song teams and dance troupes. - Jane Carter
San Jose, CA (PRWEB) March 12, 2013
Dance Academy USA has announced Early Bird Enrollment for their Premier Summer Camp - The Intensive. This signature camp will be held from July 15th - 18th and is designed for the serious dancer who is ready for a more fast paced and challenging program. The Intensive includes jazz technique, leaps and turns, lyrical/contemporary, ballet and more. Classes will be split into two levels based on age and experience.
Class sizes are limited and are already over 25% full, therefore, time for Early Bird enrollment is running out. Those interested in The Intensive will receive a $35 discount for enrolling prior to April 1st. Prices will increase after that date. The Intensive Summer Camp experience is available to all dancers, ages 8 - 18, who are at least a Level 2 in Jazz.
Many of DAU's summer camps and classes are taught by highly accomplished, award winning, professional dancers. When asked specifically about The Intensive summer camp, Jane Carter, Artistic Director stated, "this highly specialized dance camp is perfect for junior high or high school drill teams, cheerleaders, song teams and dance troupes." She continued, "Dance Academy USA has been running dance camps for a long time, but as the name suggests, no single camp offers a more intense dance experience than The Intensive. If you have a strong passion for dance and want to truly challenge yourself this summer, this camp is for you."
Dance Academy USA is the largest dance studio in Northern California and has served the San Jose area dance community for over twenty years. DAU is a Bay Area Green Business which offers classes in tap, ballet, jazz, contemporary, lyrical, Zumba, hip hop and breakdancing. DAU is also known for their award winning competition team which is Nationally Ranked. To learn more about Dance Academy, please visit their website at DanceAcademyUSA.com. You can also contact DAU by phone at (408) 257-3211 or by email at OfficeTeam(at)DanceAcademyUSA(do)com.
###
Background
Dance Academy USA was founded in 1990 by James R. and Jane R. Carter. The business has since expanded in size, becoming the largest dance studio in Northern California with a staff with over 50 employees. Jane Carter is a graduate of San Jose State University with a degree in Human Performance and Fitness and a minor in Nutrition and Food Science. While at San Jose State University, Jane was a member of Spartan Spectrum Dance Team. While in college she was also selected as the Dole Corporation "Ambassador" which allowed her to teach dance in Japan. Additionally, Jane is a former dancer for the Golden State Warriors and a professional cheerleader for the San Francisco 49ers.