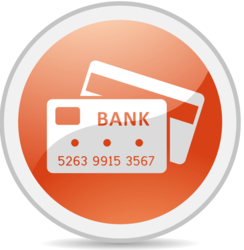 Our innovative approach to security makes Payments OnDemand a good match for those merchants who run SAP ERP and are looking to provide a secure handling of credit card information.
Houston, TX (PRWEB) March 11, 2013
HighRadius Corporation, a leading provider of order-to-cash optimization solutions for SAP systems, today announced the coming release of their new electronic payment processing solution for SAP business applications – Payments OnDemand. Payments OnDemand enables merchants to provide additional payment options to their customers – among them credit cards, debit cards and electronic checks. Without such electronic payments, merchants are limited to paper checks and cash payments which increases DSO and raises risk of collecting on open receivables. Additionally, the manual processing required for reconciling paper check payments to open invoices for small accounts increases administrative overhead and cost of cash application. The new entry complements HighRadius' extensive list of offerings that enhance and optimize native SAP Receivables Management functionality, including Biller Direct and Collections and Disputes Management.
Unlike other vendor solutions, Payments OnDemand leverages major processors' security and tokenization to optimize security and provide a quick upgrade to the latest enhancements in privacy protection. This model transfers the risk of losing customer credit card numbers from HighRadius' customers to the businesses best equipped to control it and manage such data – the payments processors. The system is fully PCI-DSS-compliant. "Our innovative approach to security makes Payments OnDemand a good match for those merchants who run SAP ERP and are looking to provide a secure handling of credit card information," said Sashi Narahari, chief executive officer at HighRadius Corporation. "With Payments OnDemand they can easily achieve PCI-DSS compliance and avoid fines from credit card companies."
Payments OnDemand is available as a SaaS solution which means a quick configuration is all that is needed to connect to preferred payments processors. A thin, native SAP component further minimizes deployment time and cost by providing an SAP-Certified integration at minimal cost. "We have applied our extensive background and experience working with and implementing SAP systems to making our new payments solution easier to put in production than anything else on the market. Our partners and customers will realize the benefits of this in the form of drastically reduced deployment risk and project costs," said Narahari.
HighRadius will be providing additional information on the solution at the SAP Financials conference in Las Vegas, March 19-21, and will make it generally available at SAPPHIRE Orlando in May.
About HighRadius:
HighRadius provides software solutions that optimize Credit-to-Cash cycles across functions such as credit, collections, cash application, deductions, invoice presentment and payments. HighRadius Receivables OnDemand suite automates the entire credit-to-cash cycle and is delivered as software-as-a-service (SaaS) in the cloud. HighRadius Payments OnDemand suite is a cloud-based PCI-DSS compliant solution that enables companies to accept credit cards payments into SAP. HighRadius Accelerators for SAP Receivables Management enable large enterprises to quickly deploy and optimize standard functionality and to leverage their SAP investment with lower TCO. HighRadius solutions have a proven track record of reducing days sales outstanding (DSO), bad debit and increasing operation efficiency enabling companies to achieve an ROI in few months. For more information please visit http://www.highradius.com.
SAP, SAP NetWeaver and all SAP logos are trademarks or registered trademarks of SAP AG in Germany and in several other countries.