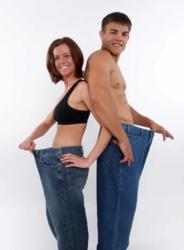 Syracuse, NY (PRWEB) March 12, 2013
Nurses Night Out gives those who dedicate themselves to others a chance to do for themselves – whether it be a night to unwind, a chance to grow and harvest desires, or lining themselves up for that big shift in lifestyle – like an opportunity to lose weight or quit smoking.
Director Joshua Kirnie invites you to lose weight at Alternative Hypnosis, a clinic in East Syracuse that offers more than just weight-loss and smoking cessation programs through easy, non-invasive means, and is accepting new clients into the programs that will allow quick, life-long change people that are truly ready to lose weight.
"Right now there is a perfect opportunity to lose weight – and to do it for you," Kirnie said. "Nurses – and all medical professionals, really – focus so much on the needs of others and don't get a chance to take care of themselves often enough. Now you have the opportunity to do just that… quit smoking, lose weight, de-stress, changes that will last for life. If you prove hypnotizable, and are accepted into a program, you will experience hypnosis that can access the things you need – that exist inside you – to create a healthy body image maintainable from now into the distant future.
"Not everyone is hypnotizable; if creating a compelling future to lose weight sounds like something that you can allow yourself to believe in, regardless of your schedule, then you can call today and schedule a free consultation."
About Alternative Hypnosis:
Alternative Hypnosis is the oldest hypnosis clinic in the Syracuse area, residing in Onondaga County for over 42 years. Director Joshua Kirnie is a certified hypnotist and neuro-linguist with a clinic in East Syracuse, NY. As a stop smoking and weight loss hypnotist, he specializes in helping people with unhealthy habits, chronic health problems and limiting personal beliefs. In addition he emphasizes creating a compelling future for every client he works with.