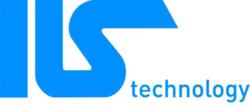 ILS Technology solutions enable our customers to easily, securely and efficiently interact with remote assets for secure access and communication to their existing enterprise applications and are a perfect complement to our product and services line up
Boca Raton, FL (PRWEB) March 12, 2013
ILS Technology recognized FE Global last week for their contribution to shared business in the Korean marketplace with their 2012 Value Added Reseller of the Year Award, given during Mobile World Congress in Barcelona.
The partnership between the companies has been marked over the past 12 months by extensive cooperation in multiple major accounts among Korean technology leaders.
"It is an honor to be recognized for our success over the past year leveraging the ILS Technology's deviceWISE and secureWISE solutions to help our clients achieve rapid success in their M2M implementations," said Young Choi, President of FE Global. "ILS Technology solutions enable our customers to easily, securely and efficiently interact with remote assets for secure access and communication to their existing enterprise applications and are a perfect complement to our product and services line up."
"This award is further validation of the global acceptance and commercialization of the M2M market," said Bill Lintz, Vice President of Sales for deviceWISE and M2M. "FE Global has already proven to provide unparalleled Value Added reseller and System Integrator services in Korea to our customers, and we look forward to continue joint success as they expand their M2M offerings to the other 9 countries they serve."
About ILS Technology
ILS Technology provides the world's leading ready-to-use, off-the-shelf cloud platform to connect enterprise IT systems to the devices and machines on which businesses depend. ILS Technology solutions are easy to deploy to any device without the need for months of complex programming or development. ILS Technology offers unparalleled security to protect company and customer data and ensure regulatory compliance. Visit http://www.ilstechnology.com or http://www.devicewise.com for more information.
About FE Global
Established in 1990, FE Global has evolved to become one of the leading electronic components distributors in the pan-Asia region." With a wide regional network and pool of talented people, we always strive to cover greater grounds, staying at the forefront of new technologies and bringing greater value. In fact, we are a trusted partner for some of the world's most reputable principals and global clients from a wide spectrum of industries - information technology, consumer electronics to telecommunications. More information about FE Global, please visit http://www.dragongp.com