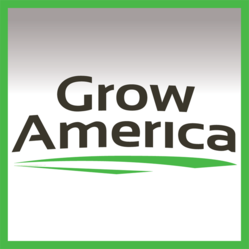 "I am passionate about entrepreneurship," said Alan Hall, founder of Grow America. "It is individuals like these who stimulate our economy, create jobs and show the world we can ignite our dreams. Thank you for participating in Grow America."
Salt Lake City, UT (PRWEB) March 12, 2013
After four weeks of submissions and voting, Grow America is pleased to announce the winners of the Innovative Product Competition presented by Fishbowl Inventory and Intuit. Companies throughout the nation entered their innovative products in hopes of winning a portion of the $35,000 in cash awards ($20,000 for first place, $10,000 for second and $5,000 for third). ZBoard, Owlet Baby Monitor and Slickynotes are the top three winners.
"I am passionate about entrepreneurship," said Alan Hall, founder of Grow America. "It is individuals like these who stimulate our economy, create jobs and show the world we can ignite our dreams. Thank you for participating in Grow America."
Grow America's first place winner, ZBoard, entered a weight-sensing electric skateboard. Used for short commutes, it's top speed is 17 mph and has a range of 10 miles per charge. Zboards aligns with Grow America's mission of creating jobs and stimulating the economy by manufacturing their product in an old ammunition factory in the middle of an economically depressed area of California.
"We're incredibly excited about winning this contest," said Ben Forman, co-founder of Zboard. "We owe it all to our customers and everyone else who voted for us early in this process. We're looking forward to applying these winnings to the design of new features and accessories that people can add on to their ZBoards."
The second-place winner, the Owlet Baby Monitor, detects whether your baby is breathing at night through a sensor attached to your baby's foot. The sensor wirelessly transmits information to your smartphone allowing you to see the baby's vital signs.
And lastly, the third place winner, Ecostatic's product Slickynotes, provides a type of whiteboard and notecards that uses an electrostatic charge to stick to any smooth surface. Companies are able to have a whiteboard anywhere in the office and then can stick, re-stick and slide the notes anywhere indoors.
In order to be part of the competition, companies had to have a physical product, entered their innovative product by answering a series of questions, and uploading a few pictures and a video. Competitors petitioned their supporters to vote for their entries. The Top 50 companies with the most votes were submitted to judges who then decided who had the most innovative idea. They were judged according to how innovative the product was, how compelling their competition entries were, and the likelihood of the product succeeding.
Starting March 25, Grow America will launch the She Can Pitch national competition for women owned, led or run businesses. In this competition, $10,000 in no-strings-attached cash is up for grabs along with a chance to pitch to an investor. Any women-led business can enter. Winners will walk away with cash and a chance to pitch their plans to a reputable angel investor or venture capitalist.
ABOUT GROW AMERICA
Grow America is a company with a mission to help entrepreneurs be successful, help them build their companies and grow local economies. As an organization, they align partners, mentors and capital that the entrepreneurs need to create, launch and grow successful companies. (For more information, visit http://www.GrowAm.com.)