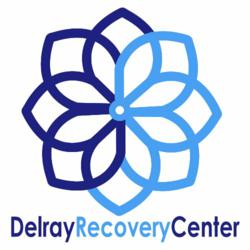 psychological counseling is generally the most important eating disorder treatment
Delray Beach, Florida (PRWEB) March 12, 2013
Up to 10 million women and one million men in the U.S. are currently battling eating disorders, according to the National Eating Disorders Association, and the trend is only growing. The number of young women, ages 15 to 24, diagnosed with anorexia increased significantly between the years 1935 and 1989, while incidences of bulimia tripled in the five-year span between 1988 and 1993.
Despite rising numbers, only a small percentage of those who suffer with eating disorders receive mental health treatment. According to the University of Creighton studies, one-third of anorexics and only 8-percent of bulimics were treated for the psychological aspects of their illnesses.
Eating disorders have a significant impact on the body. Symptoms of anorexia include low blood pressure, reduced bone density, muscle weakness and dehydration. Symptoms of bulimia include irregular heartbeat, dehydration, esophageal inflammation, ulcers and tooth decay.
Left untreated, anorexia and bulimia have major health implications. Prolonged dehydration can cause organs to shut down and even lead to death.
Stopping the dangerous path of an eating disorder with physical treatment is vital to the immediate decline of a sufferer's health, but finding the emotional triggers that lead to the development of eating disorders is essential to long-term recovery. In fact, Delray representative Doug Petri states that "psychological counseling is generally the most important eating disorder treatment."
"Some medical facilities treat eating disorders as they do any other physical illness, dealing only with the impact on the body," said Delray Recovery Center Representative Doug Petri. "But, eating disorders are based in addiction. Without psychological treatment, physical recovery is often only temporary."
Delray Recovery Center's psychological treatment strategy consists of several components. Each client's individual treatment may include some or all of the following services:
Individual therapy with an experienced clinician.
Group therapy focusing on areas such as coping skills, self-esteem and anger management.
Art therapy, which encourages clients to express themselves through artistic mediums.
Spirituality workshops, in which clients are encouraged to explore personal life views.
Along with therapy and workshops, those who take part in the "Courage to Heal" program have daily weigh-ins and vital signs checks to monitor health, and participate in wellness activities, including healthy exercise routines and meal planning, designed to foster lifelong skills that encourage healthy eating routines long after rehabilitation.
With a team of physicians, psychiatrists and therapists, the center focuses on healing the overall person - body, mind and soul - to ensure that rehabilitation is permanent.
Delray Recovery Center is a full-service addiction treatment center in Delray Beach, Florida, offering a personalized approach to addiction recovery. The center's trained psychiatrists, therapists and physicians treat substance abuse, mental health issues, and eating disorders in a relaxed, supportive environment with programs tailored to individual clients.