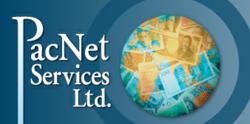 The show itself went really well – a diverse mix of business types, some big fish in the room and several really great leads
Vancouver, BC (PRWEB) March 12, 2013
TFM&A 2013 took place February 26 & 27 at Earls Court 2 in London. TFM&A, or Technology for Marketing and Advertising, is the UK's largest and longest running event for the entire Marketing, Media and Advertising industry.
PacNet Services, an international payment processing company that serves the needs of omni-channel retailers worldwide, was on hand to provide insight on payment strategy in global markets. The show supplied over 100 seminar sessions across 9 theatres offering practical, tried and tested approaches from leading brands. Brian Weekes, career banking expert and Head of Sales for PacNet's European arm, delivered two seminars, entitled: 'How to Build an International Payment System that Enhances Your Response Channels' and 'Emerging Trends in Payment – How to Get Paid Today'.
"TFM&A continues to be the right fit for PacNet" notes Weekes, "The speaking sessions were well attended and garnered a lot of interest, which translated into traffic at the PacNet stand. The show itself went really well – a diverse mix of business types, some big fish in the room and several really great leads".
Technology for Marketing & Advertising provide a one-stop-shop for marketing and advertising professionals as part of their ongoing strategy process, and thirteen years on, it remains the flagship must-attend event for professionals across the industry. Attendees are encouraged to make plans for TFM&A 2014 for inspiration and invaluable future foresight to fuel strategy, charge campaigns and drive bottom-line marketing success. "TFM&A hits the spot for PacNet" says Weekes, "we'll definitely be back next year".
About PacNet:
PacNet Services is an international payment processing company with representation on six continents. PacNet offers a diverse range of both traditional and electronic payment services for e-commerce, direct mailers, publishers and more. Some of the payment facilities offered by PacNet include credit card processing in 130 currencies, direct debit, EFT, ACH, check processing and bank transfer collection from the US, UK and around the world. PacNet also initiates payment disbursement by check and EFT for refunds, rebates, commissions and royalties in both major and developing markets around the globe.