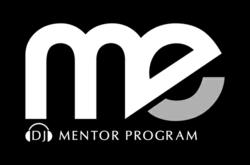 We don't teach you how to DJ, we mentor you on how to be a DJ
New York, NY (PRWEB) March 13, 2013
Sharing tips and secrets in the DJ industry can be a taboo subject. In an industry that is so competitive, it can be hard to find someone who is willing to help, as many DJ's are not looking to create competition for themselves. DJ Mentor Program claims to break down the barriers and expose all the little secrets that no one else in the DJ industry will disclose.
Through their website videos page, DJ Mentor Program regularly posts video tips which can help DJ's make the most of their careers and offer a helping hand on the way. DJ Mentor Program offers a free interactive DJ tool, "Ask a Mentor", which allows any DJ or aspiring DJ to ask any DJ related question, whether it be problems with equipment, how to transfer music, or how to make the perfect mix. The answers to these questions are posted on the videos page of the DJ Mentor Program website on the last Sunday of every month. Additionally, the "Ask a Mentor" feature is used as a video exchange, where a DJ can send in a video of themselves mixing or beat matching on the decks. DJ Mentor Program then reviews the video and provides a video response on how they believe the DJ's skills can be improved.
"As someone who is passionate about music, I have no problem spreading the love of music. It's such a rewarding feeling for me", says International DJ and DJ Mentor Program founder, Michelle Ericsson. "It is okay to be transparent and share your knowledge and experience with others. I didn't have anyone to turn to when I was starting out, and I understand how frustrating that can be, especially as a beginner. Sharing your knowledge and experience with someone else shouldn't take away from your accomplishments. It's up to you as an individual to grow your talents."
For more information on DJ Mentor Program, visit http://www.djmentorprogram.com.
About DJ Mentor Program: DJ Mentor Program is a private mentoring program that coaches individuals to become successful DJ's. DJ Mentor Program maintains that it is not a "DJ School" but instead has a vested interest in each DJ, offering all DJ's 24/7 support before, during and after their program. DJ Mentor Program caters to DJ's at all stages of their careers, from complete beginner to advanced, from those who want to learn the skills of a DJ, to those who want to learn the business aspects and how to get gigs.