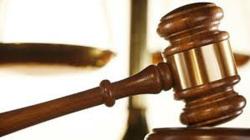 Trial Attorney, Stuart Talley says, "We were able to see, first hand, what arguments worked and how jurors reacted to various themes presented in the case."
Sacramento, CA (PRWEB) March 13, 2013
After 5 days of deliberation, Los Angeles jurors award retired Montana prison guard, Loren "Bill" Kransky, $8.3 million in compensatory damages for his pain, suffering and medical bills this morning, cites Bloomberg in its March 8, 2013 article covering the J&J trial – a verdict that will likely encourage more hip suffers to file lawsuits in the coming weeks and months.
Kransky's case was the first DePuy ASR hip case in the United States to make it all the way to a jury trial since the hip device was released onto the market and began failing patients at an alarming rate. Trial attorney, Stuart Talley of Kershaw, Cutter & Ratinoff notates in his legal video blog that in this first case, Johnson & Johnson banked heavily on the fact that Mr. Kransky's frail physical condition might fare well in their case, but jurors sided with the plaintiff – although punitive damages were denied. Talley contends, "I was very surprised that the jurors in this first case failed to award punitive damages. The evidence on this issue was overwhelming. Document after document showed that DePuy knew there were serious problems with his hip years before it was recalled but failed to act for purely economic reasons. We will definitely have to stress this issue more emphatically in future trials." In subsequent proceedings, it is expected that plaintiff trial attorneys will attempt to put more emphasis on the issue of punitive damages.
Still Talley notes, this is a critical step forward in getting justice for hip sufferers, "We have been working on this case now for about two and a half years and have more than 100 ASR hip cases that are ready to be tried. The results in this first case make me optimistic that jurors will see past DePuy's lies and evasiveness."
With more than 10,000 other ASR cases still to be decided, plaintiff's attorneys around the country are eager to get their cases to a jury. Stuart Talley's firm, Kershaw, Cutter & Ratinoff, is expecting one of their cases to go before a jury by the end of 2013 and believe they have learned a lot from this first trial and verdict. "Every time you have a jury verdict in a case like this your store of knowledge goes up dramatically. We were able to see, first hand, what arguments worked and how jurors reacted to various themes presented in the case. We have also been able to observe how the defendants attacked the plaintiff and his experts and make adjustments going forward," Talley adds. Stuart Talley's DePuy ASR video blog updates from this trial can be seen on our KCR Legal YouTube channel.
The DePuy ASR Hip Resurfacing System was recalled in 2010 after it had been implanted in 93,000 patients worldwide. According to Bloomberg in its March 8, 2013 article, Johnson & Johnson is reportedly facing more than 10,000 lawsuits from people claiming to have suffered a variety of hip problems from the malfunctioning device.
Anyone with concerns about their hip implant is encouraged to call us at (888) 290-4472, or tell their story using the questionnaire form on our website at http://www.cobalt-chromium-toxicity.com.
Kershaw, Cutter & Ratinoff represents thousands of injured plaintiffs in dangerous drug and defective medical device cases nationwide.