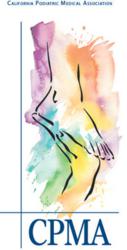 Sacramento, CA (PRWEB) March 13, 2013
"The initiative's goal of encouraging 60 minutes of physical activity per day is a great step forward, and will be most successful in proper athletic shoe gear to avoid possible injury," states California Podiatric Medical Association (CPMA) President Karen L. Wrubel, DPM.
CPMA Podiatrists agree with physical education teachers to require running type athletic shoes for school sports and PE participation, restricting flip-flops and other non-supportive footwear (flat canvas sneakers, slip-on shoes or boots). Parents should make certain their children wear activity appropriate, well-constructed and properly fitted shoes. Here are a few shoe tips for parents from the American Podiatric Medical Association:

Children's Feet Change with Age. Shoe and sock sizes may change every few months as a child's feet grow.
Shoes That Don't Fit Properly Can Aggravate the Feet. Always measure a child's feet before buying shoes, and watch for signs of irritation.
Never Hand Down Footwear. Just because a shoe size fits one child comfortably doesn't mean it will fit another the same way. Also, sharing shoes can spread infections like athlete's foot and nail fungus.
Examine the Heels. Children may wear through the heels of shoes quicker than outgrowing the shoes themselves. Uneven heel wear can indicate a foot problem that should be checked by a podiatrist.
Take Your Child Shoe Shopping. Every shoe fits differently. Letting a child have a say in the shoe buying process promotes healthy foot habits down the road.
Always Buy for the Larger Foot. Feet are seldom precisely the same size.
Buy Shoes That Do Not Need a "Break-In" Period. Shoes should be comfortable immediately. Also make sure to have your child try on shoes with socks or tights, if that's how they will be worn.
Podiatric physician and mother, Dr. Colleen Schwartz agrees, "My ten year old son went up 2 men's shoe sizes in only 4 months. Even if the shoe doesn't look worn out on the outside, wearing shoes that are too small can injure your child's feet and cause ingrown toenails." Dr. Schwartz's son loves his new bright pink running shoes.
The California Podiatric Medical Association supports "Let's Move! Active Schools", and suggests a great first step to the First Lady's initiative is to lace up the right shoes as the kids get moving.
Founded in 1912, the California Podiatric Medical Association (CPMA) is the leading, recognized professional organization for California's doctors of podiatric medicine (DPMs). DPMs are podiatric physicians and surgeons, also known as podiatrists, qualified by their education, training and experience to diagnose and treat conditions affecting the foot, ankle and structures of the leg.
CPMA, keeping Californians on their Feet – Healthy, Active and Productive!
2430 K Street, Suite 200, Sacramento, California 95816
(800) 794-8988 ● (916) 448-0248 ● Fax (916) 448-0258
cpma(at)calpma(dot)org ● http://www.calpma.org