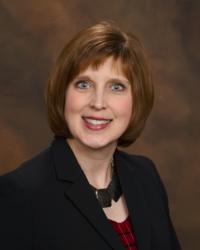 My vision is to cultivate and build on Rockynol's reputation as an essential member of the Akron community, carry on the tradition of strong partnering, and grow our services
AKRON, Ohio (PRWEB) March 12, 2013
A long-serving licensed nursing home administrator has been promoted to lead Rockynol.
Kara Hanzie adopted the role of executive director Thursday, Jan. 31, 2013.
Hanzie has 14 years of long-term care leadership experience in Ohio, including five years as Rockynol's nursing home administrator.
She will be responsible for growth and development, outreach, and day-to-day management of the campus, including its independent living and assisted living areas and rehabilitation center.
"Kara sees the big picture but still focuses on its pieces and parts, getting jobs done. She'll use her successes with staff, residents and neighbors to grow Rockynol in this new position," says OPRS Communities President Daniel J. O'Connor.
Hanzie's five years at Rockynol gives her far-reaching command of the retirement community's operations and its residents' diverse needs. She succeeds Richard Miller, who remains with OPRS Communities after accepting the executive director position at sister community Lake Vista of Cortland.
"My vision is to cultivate and build on Rockynol's reputation as an essential member of the Akron community, carry on the tradition of strong partnering, and grow our services," says Hanzie.
Born and raised in Zanesville, Ohio, Hanzie has a Bachelor of Science in long term health care administration from Ohio University. She relocated to Akron when she married. She and her husband, Rob, have two daughters, Abbey and Anna.
Hanzie can be reached at Rockynol at 330-867-2150 or khanzie(at)rockynol(dot)oprs(dot)org.
Rockynol is one of 11 retirement communities owned and operated by OPRS Communities, a wholly-owned subsidiary of Ohio Presbyterian Retirement Services (OPRS), headquartered in Columbus. Since 1922, OPRS has defined the highest standards of quality of life for older adults. Each year, OPRS serves more than 90,000 people in 40 counties through its wholly owned subsidiaries OPRS Communities and Senior Independence.
###