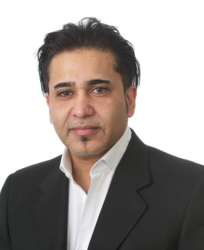 We are very excited to have SIX Payment Services innovative technology as our platform of choice for our growing international client base.
Richmond Hill, Ontario (PRWEB) March 12, 2013
Book4Time, Inc., the industry leader of cloud-based enterprise spa software, has partnered with SIX Payment Services to expand its integrated card processing to an additional 33 countries. Book4Time, recently awarded global contracts with several hotel and retail chains, selected SIX Payment Services after a diligent review of business requirements internationally. Book4Time clients can now use SIX Payment Services to support retail sales, online reservations and Book4Time's ecommerce solutions.
"We selected SIX Payment Services through a diligent review process, including input from key corporate clients worldwide," said Roger Sholanki, CEO of Book4Time. "Our growth in international markets has been a key business driver for our organization. Partners like SIX Payment Services help support our growth and the needs of our growing enterprise client base."
"We are very excited at the opportunity to become a key payment solution partner with Book4Time and its roster of leading international spa brands," Mark Fitzgerald, Head International Markets of SIX Payment Services. "Our integrated card solutions and worldwide team of dedicated local account staff will provide a new level of customer service to spas using Book4time's enterprise spa platform.
Book4Time's web-based spa management system has booked more than 25 million spa appointments to date and currently processes nearly 1 billion in annual transactions.
About SIX Payment Services
SIX Payment Services enabling solutions provide integrated card processing in both card-present and card-not-present environments. Solutions are widely used in hospitality, retail, parking, vending, e-commerce and a wide range of card-not-present applications in North America, Caribbean region, Europe, Middle-East, Africa and Asia-Pacific. Solutions include local or centrally hosted solutions, EMV solutions, end-to-end encryption, tokenization, plus a full range of back-office tools and functionalities. http://www.six-payment-services.com With over 1,000 employees, SIX Payment Services partners with customers in 33 countries. SIX Payment Services is a member of the SIX Group. On a worldwide scale, SIX offers market leading services in the areas of securities trading, clearing and settlement, as well as financial market information and payment transactions. http://www.six-group.com
About Book4time, Inc.
Book4Time is the world's leading cloud-based enterprise spa software platform. Working with the largest hotel and luxury wellness brands in over 30 countries, Book4Time's bespoke service is tailored to each client's unique business requirements. Processing nearly one billion in annual transactions reaching over twenty million consumers, Book4Time continues to lead the industry as the world's first web-based SaaS enterprise spa solution.
http://www.book4time.com
Media Contact:
John McDonald
Book4Time
John(at)Book4Time(dot)com
(905) 707-0070 x 212