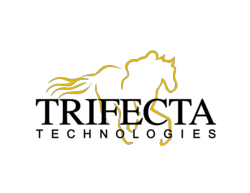 By building on Heroku, which is part of the Salesforce Platform, Trifecta can quickly deliver results to their clients
Allentown, PA (PRWEB) March 12, 2013
Trifecta Technologies, the cloud-based business solutions provider headquartered in Allentown, Pennsylvania, announced today that it has been designated a Heroku Platinum Partner, one of only five companies to achieve this elite partnership level. Heroku, a salesforce.com company and industry pioneer in cloud application development, has empowered developers to build and run more than 2 million apps, all in the cloud. Heroku's cloud application development platform, also known as Platform as a Service (PaaS), allows developers to deploy and scale powerful enterprise and mobile apps, with total visibility across the entire app.
The partnership provides Trifecta and their clients with access to some of the most innovative cloud application resources in the world. As a Heroku Platinum Partner, Trifecta will receive previews of new technologies, participate in beta programs and work closely with the Heroku experts to develop solutions that fit their clients' complex requirements.
"Heroku's reputation as innovators in cloud application development speaks for itself," said Andy Derr, senior vice president and chief operating officer of Trifecta Technologies. "The collaborative nature of our relationship means our clients will reap the benefits and continue to see exceptional results in app development as a result of this partnership."
"The future of java is in the cloud," said Nicolas Pujol, VP of business development at Heroku. "Now companies like Trifecta, using Heroku's PaaS solution, can focus on innovation without worrying about infrastructure. By building on Heroku, which is part of the Salesforce Platform, Trifecta can quickly deliver results to their clients".
Trifecta uses the Heroku Platform to deliver enterprise-scale cloud applications for their clients. Trifecta has used Heroku to deliver custom eCommerce applications with public-facing microsites, customer websites, social and mobile solutions, and applications that integrate and modernize legacy enterprise systems.
Recent work with Varsity Brands and Carlo's Bakery (known, famously, from The Learning Channel's "Cake Boss") has allowed Trifecta's team to deploy and scale rich applications that use the full range of Heroku's capabilities. In addition to the base Java application implementation, Trifecta regularly incorporates Heroku add-ons into its overall application architecture approach.
For these client projects, Trifecta employed the Java application stack, specifically Spring MVC Java on top of Heroku and used several Heroku add-ons. For example, Trifecta selected the Cloudant CouchDB from Heroku's add-on marketplace to deliver a powerful document-centric database to store and retrieve cached HTML pages and document templates quickly and reliably. Trifecta also chose the Memcachier add-on to improve application speed by caching query results and other non-volatile data. The SendGrid add-on made it simple for Trifecta to add email capability to the applications, and Papertrail extends the base Heroku logging solution with searchable real-time application logs.
"As our roster of clients needing powerful app devlopment continues to grow, our work on the Heroku platform will only increase over time," added Derr. "The Platinum Partnership is an excellent way for us to continue to give our clients access to the best cloud-based technology available."
ABOUT TRIFECTA TECHNOLOGIES
Founded 22 years ago, Trifecta Technologies provides strategic implementation services for Sales Cloud and Service Cloud and develops award-winning, innovative, and high-value cloud, social and mobile applications. Trifecta is Salesforce.com Silver Cloud Alliance Partner and Heroku Platinum Partner, with a rich history of helping clients achieve successful outcomes. Trifecta was recently named one of the Top 10 Fastest Growing Companies in the Lehigh Valley, one of Best Places to Work in PA 2012, and named to the Inc. 5000 list of Fastest Growing Companies in America. Trifecta is headquartered in Allentown, PA with development centers in Toronto, Ontario and Visakhapatnam, India.
To learn more, visit trifecta.com.
Contact:
Michael Corr
Trifecta Technologies
Director of Marketing
610.530.7200