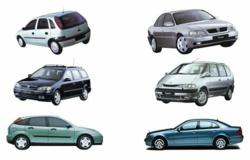 Tampa, FL (PRWEB) March 13, 2013
Florida is one of the United States' most popular vacation destinations, boasting some of the top-rated beaches in the country, premier sports teams, and world-famous theme parks. Visitors from all over the globe travel to Tampa to enjoy stunning Florida sunsets and famous attractions.
With the dramatic design of the Tampa Bay Hotel to the brilliant Florida sunsets, Tampa, Florida is a popular West Coast community with tropical, enticing views. From the adventurous family to a solo traveler looking for rest and relaxation, Tampa is a premier vacation destination for visitors of all ages.
With major theme parks nearby, Tampa is home to some of Florida's favorite destinations. Some of the best beaches in America are located just a short drive from downtown Tampa. Popular entertainment attractions, such as the Florida Aquarium and Busch Gardens, are located within city limits.
Many visitors to Florida are tourists without the means of easily traveling through such a large state. For these people, the easiest solution to their travel dilemma is renting a vehicle from a Tampa car rental establishment.
U-Save is a leading car rental provider, offering customers affordable rates in Tampa and beyond for more than 30 years. If a consumer is looking for a reliable and affordable temporary transportation solution in Tampa, a car rental from U-Save is the perfect solution.
In addition, the U-Save brand has over 200 locations in the United States and around the world, offering vehicle rentals suitable for both businesses and individuals. Proximity to major travel hubs and leading attractions has helped make U-Save one of the leading car rental services worldwide.
Whether a traveler is looking for a Tampa car rental or for a Daytona car rental, they'll find it at U-Save. Almost all of Florida's major cities are serviced by this car rental company. U-Save also has more than 200 locations across the globe, with franchises located in popular tourist destinations like Greece and Mexico.
About U-Save Car and Truck Rentals:
U-Save has been renting cars to its customers for 30 years. With over 200 car and truck rental locations around the world, U-Save provides businesses, individuals and families with fast, friendly, and economical car rental services.