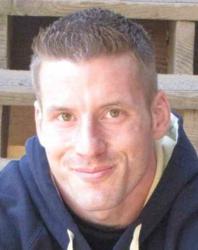 "...perhaps health professionals should talk to them about how family dinners and exercise can be beneficial for their kids," John Taylor, childhood obesity expert
Asheville, NC (PRWEB) March 12, 2013
A recent study attempts to explain parents struggles with childhood obesity issues. This study is from Harvard School of Public Health, NPR, and the Robert Wood Johnson Foundation and found that only 1 in 5 parents worried that their children would become obese adults.
A recent poll from the CDC found that 69% of adults are overweight, and if this trend holds true, 80% of parents believe their child will become part of the 31% who avoid overweight issues or obesity.
This belief is what neuroscientists call the Optimism Bias, a theory that states families underestimate the likelihood of disease or a life-altering accident will occur within their household. In particular, parents convince themselves that their children are immune to struggles such as childhood obesity and the medical, physical, and emotional impact these weight struggles have on the child.
The Optimism Bias is also found with couples who believe they will stay married forever, though the divorce rate in 50%, and among college students who believed that after they graduate, they will be immediately hired and earn a desirable salary.
Brain imaging experiments performed at University College London found that Optimism Bias occurs in the frontal lobes, which helps people process good and bad news. When this part of the brain isn't operating properly, the experiment showed people began worrying about long-term health complications.
However, Optimism Bias isn't a bad thing, and humans tend to perform better in life when they expect positive outcomes. But when it comes to childhood obesity, people know that current trends suggest 1 in 3 children are currently overweight or obese, which leads to negative outcomes. So why would parents say it won't happen to their child?
Therefore, instead of talking to parents about the chances of their child becoming obese and in need of changes like a weight loss camp, perhaps health professionals should talk to them about how family dinners and exercise can be beneficial for their kids, and we might get them to think how successful their child can be.
###
John Taylor is a childhood obesity expert and TV Fit Coach. Mr. Taylor's clients have been featured on Style Network, People Magazine, Good Morning America, and the BBC. Mr. Taylor serves as Chairman of BalanceME's advisory board. BalanceME health camps were created in response to the growing childhood obesity epidemic and the unmet needs for a realistic, scientific, and personalized approach to fitness and weight loss. To contact John Taylor or learn more about BalanceME please visit http://www.balanceme.com or call (800) 975-0435.