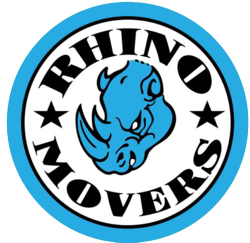 We continue to grow and are now delighted to move into our new home. This step will help us continue exceeding our customers' expectations. - Rhino Moving President, Yoel Kegnovich
Pompano Beach, FL (PRWEB) March 14, 2013
Rhino Moving, one of South Florida's leading moving and storage companies, today announced the grand opening of its new offices and storage facilities in Pompano Beach. The move marks the company's continued expansion to meet the growing needs of its customers in the Miami area.
Rhino Moving's new storage facilities offer prime location, a closed-circuit television surveillance system, and state-of-the art controlled access. The facilities also include climate controlled units and special features for wine, document and art storage. Additionally, as one of the leading auto shippers in South Florida, the new facilities provide specialized ramps for easy loading and unloading of cars, and specialized access for car carriers.
"We continue to grow and are now delighted to move into our new home," said Rhino Moving President, Yoel Kegnovich. "I am happy to say that our customer-centric approach and our attention to every detail in every move, big or small has positioned us as one of the area's most beloved moving companies. This step will help us continue exceeding our customers' expectations."
About Rhino Moving
Rhino Moving and Storage is the premier provider of moving and storage solutions in the South Florida area. Rhino handles local, long distance and international moves, with an extensive client roster that includes both residential and commercial clients in the Miami, Boca Raton and West Palm Beach area. What separates Rhino Moving is its unique ability to provide unparalleled expertise, superior customer service, and exceptional personnel of seasoned industry veterans. For more information: http://www.rhinomovings.com.