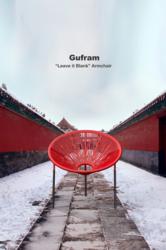 These competitions mirror our unique approach to design education, our close relationships with industry leaders, and our advanced design methodologies that anticipate global trends in the design industry
Milan, Italy (PRWEB) March 13, 2013
Domus Academy has partnered with industry leaders worldwide to launch a series of global design competitions. A total of 39 scholarships will be awarded for students to pursue Master degree programs at Domus Academy beginning in September 2013. The scholarships cover between 30 percent to 70 percent of overall tuition for the Master's program. Among those partnering with Domus to offer the scholarships are Vogue, the Coca-Cola Company, Gufram Lab, Park Hyatt Milan, The Best Shops – Camera Italiana Buyer Moda, Patrizia Pepe, Tucano, MH Way, and Pinifarina. Representatives from partnering companies will participate as judges for the competitions.
Domus Academy has long offered competition-based scholarship opportunities to students. In just the past eight years, more than 250 students have been awarded scholarships for master degree student at Domus.
"These competitions mirror our unique approach to design education, our close relationships with industry leaders, and our advanced design methodologies that anticipate global trends in the design industry," said Alberto Boniselli, Chief Academi Officer. "We offer students a project-based education with a teaching staff formed primarily of professional designers and international companies. All of this provides our students with real-life and highly relevant assignments and experiences."
Domus Academy consistently received global recognition for its design programs. For example, Domus has been recognized three times as one of the best design schools in the world by Businessweek magazine. It was also included in Masterclass: Product Design, Guide to the World's Leading Graduate Schools, a book by Frame Publishers whose flagship publication, Frame, a global reference for designers and interior architects.
The entry deadline for scholarship competitions is May 3, 2013. All entries should be submitted to Domus Academy at competitions(at)domusacademy(dot)it Award-winners will receive notifications by mail on May 17th 2013. For further information, please visit http://www.domusacademy.it
About Domus Academy
Founded in Milan in 1982, Domus Academy was the first post-graduate design school in Italy. The one-year postgraduate master's programs focus on design, fashion and management. Domus Academy promotes a cross-disciplinary and learning-by-designing approach where students are involved in design assignments that replicate current professional design practices. Strongly rooted in Italy, Domus Academy benefits by having its entire faculty composed of professional designers who transfer their experience and professional competencies to students. For more information, please visit http://www.domusacademy.com