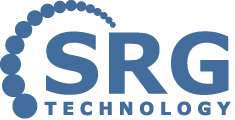 "With SRG Technology's BlenderHealth, we have found a partner and a platform to move our vision forward..."
Henry Chueh, M.D., M.S. Division Chief, Mass General Hospital Laboratory of Computer Science
Fort Lauderale, Florida (PRWEB) March 13, 2013
Fort Lauderdale, FL, March 12, 2013 – SRG Technology recently announced at the 2013 HIMSS conference the creation of a partnership with the Massachusetts General Hospital's Laboratory of Computer Science (MGH LCS), a premier informatics research and development organization in health care, to build and deploy leading-edge applications for the industry.
In 2012, MGH LCS embarked on an initiative to extend their Population Health Management (PHM) System activities at MGH to Partners HealthCare, the Boston-based health care delivery system co-founded by the hospital. MGH LCS selected BlenderHealth as the framework and delivery system for the expanded PHM application called TopCare. With MGH LCS, SRG Technology (SRGT) will deliver the first phase of TopCare powered by BlenderHealth – this month.
MGH LCS and SRGT share a common belief that "big data" being collected in health care should be used to drive practical real-life clinical improvements for patients through doctors, nurses and care teams. TopCare powered by BlenderHealth is a premier example of the kind of technical foundation needed to support the goal of effectively improving health care outcomes while reducing costs. The new system directly addresses the need to manage the overwhelming streams of data silos, cumbersome technologies, and patient information disconnects that plague the health care industry.
The TopCare PHM project is an integrated effort in which MGH LCS's applications will be efficiently deployed, scaled, managed and delivered via SRGT's BlenderHealth Portal Framework. The initial project phases deploy Population Health Management tools for Cancer Screening, Diabetes Management, Coronary Artery Disease, and Heart Failure. BlenderHealth provides a scalable enterprise architecture and user interface, a federated model for application security and user management, flexible enterprise configuration, and configurable dashboards for administrators, doctors, nurses and care teams, where data can be consolidated and clearly articulated. Key to the application is a Clinical Recommendation Application, which effectively ties a provider's patient data to individualized action plans for the care team.
The TopCare project is being managed for SRGT by Lisa Rawlins, who has joined the Fort Lauderdale-based software development firm as Director of Health Care. Ms. Rawlins has more than 20 years experience in health policy and management in both the public and private sectors.
Founder and President of SRGT, Neil Sterling explains the significance of the partnership to him. "To launch a Population Health Management System – which is designed by practicing physicians for physicians – gives us an unprecedented market advantage. To be sure, SRGT is very proud of this partnership with the MGH LCS. But the real eye-opener for me has been the compatibility of our visions for making a difference in the health care industry, and the real difference that can be made by bringing a leading-edge platform together with the breadth and depth of the MGH LCS applications and experience. This is not only significant growth for health care at SRGT but also we are contributing to the industry itself. "
Henry Chueh, M.D., M.S., Division Chief of MGH LCS agrees. "We have a rich and growing portfolio of applications. Many of these are evolving to provide decision support tools to large populations of providers and their patients. With SRGT's BlenderHealth, we have found a partner and a platform to move our vision forward more quickly."
ABOUT MGH Laboratory of Computer Science
Massachusetts General Hospital (MGH), the third oldest general hospital in the United States and the original and largest teaching hospital of Harvard Medical School, continues its tradition of excellence today. On July 17, 2012, MGH was named America's best hospital by U. S. News & World Report based on our quality of care, patient safety and reputation in 16 different specialties. MGH has long been a leader in successfully bridging innovative science with state-of-the-art clinical medicine. With an annual research budget of nearly $764 million, MGH conducts the largest hospital-based research program in the United States. This funding drives discoveries and breakthroughs in basic and clinical research, which translate into new and better treatments that transform medical practice and patient care. MGH is a founding member of Partners HealthCare, an integrated health care delivery system that includes the two founding academic medical centers, community hospitals, primary care and specialty physicians, specialty facilities, community health centers and other health-related entities.
The Laboratory of Computer Science (LCS) at Massachusetts General Hospital is the Clinical and Research Informatics Division of the Department of Medicine at MGH. Founded in 1964, MGH LCS provides clinical and research information systems support to the hospital and conducts active research and development in the areas of electronic health records, diagnostic decision support systems, patient enabling health technologies, learning and knowledge management, and clinical research informatics. In the last decade, MGH LCS has also formed a variety of productive relationships with industry. The global vision of LCS is to improve patient care by enhancing the lives of the patients, clinicians, and investigators at MGH and ultimately around the world by pursuing innovation in informatics and information technology as applied to clinical care and research. The goal is the rapid transformation of MGH LCS research into operational systems with a daily impact on the clinical and administrative staff of the hospital and the patients in their care, as well as the dissemination of this work for the benefit of other health systems.
ABOUT SRG TECHNOLOGY
SRG Technology (SRGT) is a software development company founded in 2007 and based in Fort Lauderdale, FL, with technology offices in Atlanta, GA and Hyderabad, India. SRGT developed Blender – a suite of cutting-edge software tools in a portal framework, designed to drive performance improvements through enhanced data collection and analysis, personalized recommendations and the creation of individualized action plans. With much early success in the education marketplace, SRGT is focused on health care, turning its attention toward improvements in the health care arena.
SRG Technology is driven by a mission to improve the effectiveness of every administrator, practitioner, teacher, student and patient through access to technology, better use of information and the ability to individualize the approach to treatment, and to teaching and learning. Created by health care and education professionals for health care and education professionals, Blender provides the solutions to suit the mission. Key applications of Blender in health care are a Population Management System, a 5-Star Rating System, an Accountable Care System and a Patient Centered Medical Home application. A robust Early Warning System is the premier application in Education.