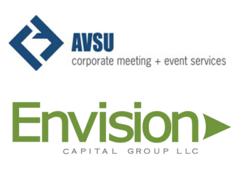 It (leasing) cut down on our sub-rentals by 70%.
Laguna Hills, CA (PRWEB) March 13, 2013
Envision Capital Group, a company that provides equipment leasing in Laguna Hills, CA, helped finance an industry leading Event Services company.
AVSU, ( avsu.com), a top nationwide production service for corporate meetings & events, sought a solution to cut down rental costs and high surcharges of HD video equipment used in their event service. Envision Capital Group recognized that AVSU would greatly benefit with equipment leasing as a preferred financial strategy of many businesses.
"A company like AVSU would normally sub rent from equipment providers, and pay a rental charge per item." Envision Capital Group explains.
Surcharge fees are also one of the frustrations that can occur with sub-renting: (a missing power cord, an extra day's charge for equipment that was only an hour late, a fee for equipment that was not working at beginning of the rental, etc.)
"It cut down on our sub-rentals by 70%, which in turn, kept the sub-rental company from billing us for extras 3 months after the rental." Pete Greeson, President of AVSU described.
By leasing the equipment, AVSU is able to keep their sub-rental costs to a minimum, and eliminate fees that can occur. When leased, the production equipment stays with AVSU, and is in their care for the entire term of the lease, acting as their own equipment. Leasing is also a major benefit with a company that relies on technology, as they are able to upgrade the equipment to the latest technology throughout the lease.
About Envision Capital Group
Envision Capital Group is an Orange County, CA based top equipment financing & equipment leasing company. Envision Capital offers lease financing, equipment loans, working capital & merchant cash advance programs, as well as servicing vendor financing needs. They finance any business type, any equipment type, nationwide. To learn more, visit: envisioncapitalgroup.com.