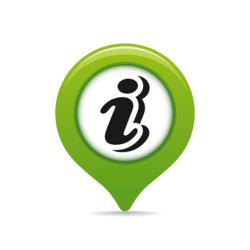 Boston, MA (PRWEB) March 14, 2013
ReverseGenie.com, one of the leading providers of reverse phone number, email and IP address searches, has implemented a new "follow" feature for all users of the site. When conducting a phone or email search on the site, users may choose to follow a number or address to be updated on future activity on ReverseGenie. Users simply sign up and log in, then they will receive email notifications when the phone number, email or IP address they are following is searched. In addition, these notifications provide the location of where the information is being searched. This provides a way for users to now track who is searching their information and when.
Essentially, following a phone number or address at Reverse Genie means that any time another person conducts a search on that information or comments that it belongs to a spammer, for example, users are notified of such updated activity. This unique feature allows users to report whether a phone number contacted them via phone call or text, whether it was a spammer, and add any additional comments about their experience before broadcasting that information to users following that number.
Notifications to followers of a number or address are sent via email, and include information such as when another person conducts a reverse search of that information or leaves a comment about it. Users can log in using their username and password or their account with Facebook, Twitter, Google, LinkedIn or Yahoo for ease of use.
Perhaps the most useful part of this following feature is that users are also notified of the searcher's location. This way, when someone searches for a followed phone number or address, the user not only knows when it is searched but where they can be found. Sometimes this may lend clues to the identity of the person, too.