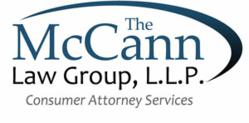 Jacksonville, Florida (PRWEB) March 13, 2013
House Bill 87 ("Fair Foreclosure Act") in Florida may compromise homeowners' ability to enforce their rights in a foreclosure according to an interview with attorney Marlowe Fox of Consumer Attorney Services. HB 87 filed in Florida on January 03, 2013, became listed as "Now in Judiciary Committee" on March 06, 2013 (Passidomo, 2013).
The purposed bill seeks to expedite the foreclosure process by allowing third-party lien holders to channel foreclosures through an accelerated process (Oppenheim, 2013). Although quickly clearing out the enormous backlog of Florida foreclosure cases may sound like a good thing, some attorneys believe HB 87 unjustly affects homeowners.
"Any legislation that expedites the foreclosure process for any stakeholder ultimately hurts the homeowner," said attorney Marlowe Fox of Consumer Attorney Services.
He described the benefit of a delayed foreclosure proceeding to homeowners in saying, "It provides them more time to be considered for modification programs. In addition, it allows more time to negotiate loss mitigation alternatives like short sales or deeds in lieu of foreclosure. Finally, it provides additional time to prepare for a difficult transition if their home is eventually sold."
Real estate attorney Roy Oppenheim described HB 87 by saying, "House Bill 87 allows third-party lien holders—such as homeowner associations—to route foreclosures through an expedited process rather than through a typical court proceeding required by Florida law … HB 87 essentially strips them of basic legal rights" (2013).
Oppenheim goes on to say, "Even criminals are considered innocent until proven guilty … Shouldn't homeowners be given their day in court before they are thrown out of their homes?"
Although HB 87 may effectively speed up the processing of many foreclosure cases in Florida, it appears as though some attorneys believe it will come at a significant cost to many Florida homeowners.
"… The bill seems like it will allow Homeowner's Associations … to expedite proceedings against a homeowner further compromising his or her ability to enforce their rights in a foreclosure," concluded Fox.
Consumer Attorney Services is a full service consumer advocacy law firm headquartered in Jacksonville, Florida, helping families with foreclosure defense, real estate law, bankruptcy law and more.
Works Cited:
Passidomo, Kathleen (2013, January 03). Florida House of Representatives - HB 87 - Mortgage Foreclosure. Florida House of Representatives. Retrieved from http://www.myfloridahouse.gov/Sections/Bills/billsdetail.aspx?BillId=49274
Oppenheim, Roy (2013, February 20). Florida's 'Fair Foreclosure Act' Is Anything But Fair. U.S. News. Retrieved from http://www.usnews.com/news/blogs/home-front/2013/02/20/floridas-fair-foreclosure-act-is-anything-but-fair_print.html