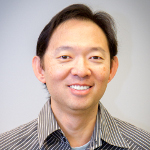 Chen has helped Asian applicants gain admission to top business programs for nearly a decade.
Philadelphia, PA (PRWEB) March 12, 2013
Asian MBA applicants face distinct cultural hurdles in their applications to top MBA programs in the United States and Europe. Last week, Clear Admit interviewed MBA admissions counselor Kevin Chen to get his advice on how Asian applicants can overcome these hurdles and gain admission to top schools. His responses offer practical advice that is sure to benefit prospective Asian MBA students.
Chen is fluent in English, Chinese and Taiwanese, and holds master's degrees from both Stanford's Graduate School of Business and Harvard's Kennedy School of Government. He has worked for firms including McKinsey & Company, the National Basketball Association and Reuters, the largest global news agency.
Chen has helped Asian applicants gain admission to top business programs for nearly a decade. In Clear Admit's Q&A, Chen draws from this extensive experience to give his expert opinion on topics including:
1. One common mistake Asian applicants make in their application essays, and one simple way to improve these stories
2. Why it's a bad idea to quit a job to study for the GMAT
3. Four common misconceptions Asian applicants have about the MBA admissions process
4. Global trends in Asian MBA applications
5. The most popular target industries for Asian MBA hopefuls
6. Where Asian MBA grads tend to work after completing their MBA studies
While the application season for fall 2013 start dates winds down, its never too early for candidates to start preparing for the next admissions cycle. Chen's advice is a good place to start for Asian applicants hoping to embark on this path.
About Clear Admit:
Clear Admit is an authority on the business school admissions process and a leading publisher of MBA admissions guides. Founded by Wharton MBA graduates with extensive admissions experience, the firm has been featured in dozens of publications including Bloomberg BusinessWeek, The Wall Street Journal and The Economist. Clear Admit also provides admissions consulting services to business school applicants using a highly personalized methodology that combines the perspectives of MBA admissions officers, expert editors and MBA students to help maximize prospective applicants' chances for acceptance at top schools.