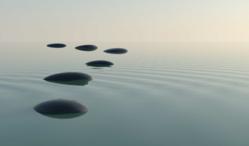 Co-managed by Buddha Groove, "Buddha Groove Readings" is an online resource for all spirituality, Buddhism, meditation, yoga and more.
New York, NY (PRWEB) March 14, 2013
Buddha Groove introduces a comprehensive "Readings" online library of articles, where first-time visitors and old hands alike can absorb inspirational stories, teachings and philosophies about meditation, Buddhism, spirituality and yoga. While the official site, Buddha Groove offers unparalleled line of products that serve to encourage and develop individual spirituality the "Readings" website provides much more in-depth articles and inspirational stories detailing some of the most discussed and important principles of eastern spiritual traditions.
Here the reader can learn about: meditation and yoga techniques (including where these techniques originated and how yoga translates to mental wellness in the modern world); an accessible, readable history of the life of Buddha and his legacy; collections of quotes and teachings from the Dalai Lama; a terminology and index of important symbols (such as the Yin Yang); and fun pointers and gentle instructions on fascinating meditative/ritual devices such as meditation malas, prayer wheels, singing bowls and prayer flags.
The site is frequently updated with new, relevant articles for people seeking meaningful spiritual inspiration and guidance. The site is simple yet very social, which enables visitors to interact with one another through comments, shares and messaging platforms.
Namaste!
About Buddha Groove
Buddha Groove, based in New York, is an online store with an unparalleled line of products that serve to encourage and develop personal growth. Our collection of inspirational art, artifacts and gifts originates from elements of spirituality, yoga, meditation and eastern philosophies, and is intended to promote mental well-being and healthy mindfulness for every person, regardless of personal background.
Connect with us on the web or by visiting our facebook page, where over 80,000 Buddha Groove fans have assembled to discuss spirituality, life and the pursuit of enlightenment in a warm, welcoming community.