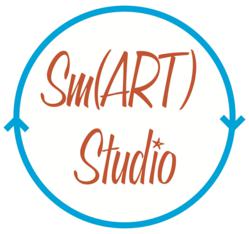 This would be an incredible opportunity to showcase all the programs at Smart Studio and the CDRC.
San Luis Obispo, CA (PRWEB) March 12, 2013
Smart Studio in San Luis Obispo needs your vote for a chance to be featured in a short documentary video on Artbound and KCET.
Smart Studio was recently featured in an Artbound article on KCET's website. To vote for the Smart Studio, users simply have to click the Facebook "Like" button underneath the first picture featured in the story. It's that easy.
As a program of the Child Development Center of the Central Coast (CDRC), Smart Studio helps raise funds for the CDRC's therapy and child development services.
"This would be an incredible opportunity to showcase all the programs at Smart Studio and the CDRC," said Terri Kurczewski, CDRC executive director. "The closer we get to 1,000 likes, the better our odds are that we'll be featured in a documentary. Our story currently has 409 likes, or votes."
As a transmedia platform for KCET, Artbound lets the audience choose arts and culture features that they like. As more people vote for their favorite story, it moves up the KCET production pipeline to potentially become an online or TV documentary feature. KCET is the PBS member-television station in Los Angeles, CA.
Here's how it works: (1) Viewers vote for the article by clicking the Facebook Like button featured in the online story; (2) Every week, Artbound's editorial team selects the most compelling online article based on votes and produces a short video documentary based on the story; (3) Every other month, Artbound compiles the best online material to create a broadcast television episode on KCET.
The Smart Studio uses recycled and donated materials to bring San Luis Obispo County programs, which features art, gardening, ecology, crafting and even household repurposing with the end result of "greening" and beautifying the Central Coast.
Viewers can find the article to vote by visiting http://www.smartstudioslo.com, or http://bit.ly/VoteForSmartStudio.
ABOUT THE CDRC
The Child Development Resource Center of the Central Coast is a nonprofit organization located in San Luis Obispo that is dedicated to providing child development and therapeutic services to strengthen families regardless of income or situation. The organization works in partnership with families by involving them in their children's lives and preparing children for school readiness. More information can be found at http://www.childrensresource.org.