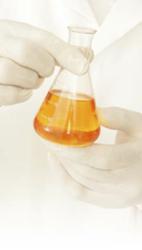 Salt Lake City, UT (PRWEB) March 12, 2013
Sibu, LLC, maker of sea buckthorn berry based beauty and wellness products is offering consumers easy-to-understand facts on the Omega 7 (Palmitoleic Acid) and Palmitic Acid found in the incredible orange berry as a way of clarifying recent conflicting reports.
Palmitoleic Acid, also known as Omega 7 is found in plant and animal sources including macadamia nuts, fish, and milk fat; however sea buckthorn has the highest concentration of Omega 7 anywhere, and the Sibu, LLC Omega 7 contained in Sibu's sea buckthorn berry based products range from 30 to 37% in overall weight.
Sea buckthorn berries also contain a small amount of Palmitic Acid, which is otherwise known as stem cell fat. Palmitic Acid is present in all human body fat (adipose tissue). Palmitic Acid is essential to the health of numerous internal functions including the heart and lungs. The World Health Organization advises that the intake of Palmitic Acid as a saturated fat should equate to no more than 7% to 10% of the total daily caloric intake – which would be 140 to 200 calories based on a 2,000 calorie a day diet.* The amount of Palmitic Acid contained in a single daily dose of Sibu's sea buckthorn oil measures .2 grams of Palmitic Acid or 1.8 calories. This is a tiny fraction of the World Health Organization's recommended maximum and has a largely insignificant effect on human health.
According to Peter McMullin, President of Sibu, LLC "Avoiding sea buckthorn oil because of Palmitic Acid content is akin to avoiding carrots because of the amount of calories."
Studies on the benefits of Omega 7, including the ability to lower LDL (bad) cholesterol and increase HDL (good) cholesterol, are currently underway at The Cleveland Clinic and other respected medical and scientific research facilities, throughout the world, to validate the potential health benefits of Omega 7. However, it should be noted that fish oil manufacturers are commissioning most of the current studies that must differentiate their product from sea buckthorn oil. Fish oil is thought by many to be inferior to sea buckthorn oil because it contains less Omega 7 and lacks of most of the other 190+ beneficial bioactive compounds present in sea buckthorn berries.
Rebecca (Becca) Hammen, a Type 1 diabetic, had this to say after taking the Sibu Omega 7 Gel Caps, ""As an insulin dependent diabetic, cholesterol is just as important to my numbers as my blood glucose readings. After mysteriously battling high bad cholesterol and low good cholesterol, I started taking the Sibu Omega 7 Gel Caps made of Himalayan sea buckthorn fruit and seed oils. When I was at my doctor's appointment to review my lab results recently she was visibly impressed with how dramatically my LDL levels had decreased in the last three months! Where life style tweaks with diet and exercise weren't effective, trying the Omega 7 Gel Caps seem to have made the difference! I was thrilled and will continue to take these as a daily regimen." This is a typical response Sibu receives from customers, and it reflects the results of many other studies on sea buckthorn oil from Asia, India, and Russia over the past 3 or 4 decades.
Consumers can obtain the Omega7 Fact Sheet by emailing info@sibu.com and putting "Omega 7 Fact Sheet" in the subject line.
*Resource: http://www.who.int/nutrition/topics/5_population_nutrient/en/index12.html
About Sibu, LLC
The products of Sibu Beauty - a subsidiary of Sibu, LLC (http://www.sibu.com), and "The Sea Buckthorn Company" - are made with only premium sea buckthorn berries exclusively grown and harvested for the company in the Himalayan Mountains of Tibet. The company's meticulous harvesting process results in a more hardy and potent berry. Sibu's proprietary manufacturing process maximizes the efficacy of sea buckthorn raws, producing one of the most nutrient dense sea buckthorn products available on the market today. The Tibetan villagers who are responsible for harvesting Sibu Beauty's sea buckthorn berries benefit from a fair trade agreement, safe and healthy working conditions and environmentally responsible practices that ensure they will enjoy the benefits of the sea buckthorn harvest for years.