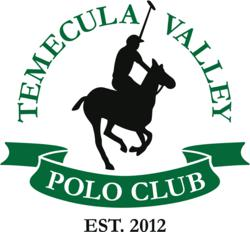 Temecula Valley, CA (PRWEB) March 12, 2013
The Mother Daughter Royale Tea benefitting the Humanity of Justice Foundation is being held at the Temecula Valley Polo Club at Galway Downs Saturday, May 11, 2013 from 3:00 – 5:00 PM PST at 38801 Los Corralitos Rd., Temecula, CA 92592. Champagne, tea, and treats will be served at the event co-hosted by by Jonnie Fox, Magnolia School of Etiquette and Protocol and the Board members of the Humanity of Justice Foundation. This beautiful afternoon will also be host to a polo match for the mothers and daughters to enjoy.
Suggested minimum donation per ticket is $36.00, to register please visit http://humanityofjusticetea-rss.eventbrite.com and specify the name and age of attendees. For inquiries and questions please email HOJF President Geraldine Strunsky at Geraldine(at)hojf(dot)org.
About The Magnolia School of Etiquette and Protocol
The Magnolia School of Etiquette and Protocol offers a comprehensive program that includes Social, Business and Dining Etiquette for children and adults.
From our Children's Etiquette Sessions to Private Consultations, our Fine Dining Night to Business Lunch Etiquette, we are happy to customize our programs for luxury resort properties, corporations, universities, and individuals from ages 6 to adult. Our programs are taught in the northeast county of San Diego, just south of the Temecula Wine Valley and we can travel to your area for custom seminars, presentations, speaking engagements, and/or private instruction.
Jonnie Fox Flanagan is a certified etiquette consultant and graduate of the prestigious American School of Protocol. She helps children from 6-12 years old learn how to properly engage in social and dining environments by using a variety of methods from role pay, crafts, handouts, Study Guide, and artistically dressed tablescapes that encourage cultural enlightenment.
To see all programs we offer, including Adult Classes, Business Etiquette and more, visit our Programs tab on our website. Classes are taught in a private residence nestled in the northeast foothills of San Diego County.
About The Humanity of Justice Foundation
The Humanity of Justice Foundation (HOJF) is a nonprofit corporation with the mission of providing partnerships and funding to root out child abuse across the United States. HOJF was founded by Geraldine Strunsky and her husband Burke Strunsky, a prosecutor who spent most of his career fighting against those who have committed violence against children. In July of 2012 he published a book called The Humanity of Justice and 100% of the profits go to HOJF. The HOJF board is made up of members of the community who likewise have dedicated their lives to fighting for the welfare of children. The foundation carefully selects and supports organizations that help child victims of abuse and neglect. The foundation also creates programs and earmarks donations for specific causes that prevent abuse and neglect for disadvantaged children by providing programs to protect and develop the health, welfare, and education of children. The Foundation is unique in that it is operates with no payroll. All directors and officers are volunteers.