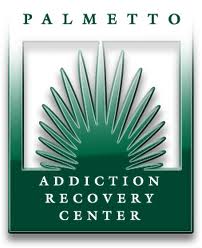 The Palmetto Center specializes in providing in-depth and effective addiction recovery services for its patients.
Rayville, Louisiana (PRWEB) March 13, 2013
The Palmetto Addiction Recovery Center announced today that it will offer specialized programs designed to provide support for patients struggling with addiction to prescription pain medications. Treatment plans will include inpatient stays, outpatient counseling and group sessions that can create a real sense of community for those dealing with addiction issues. The Palmetto Center will also offer specialized programs for professional individuals coping with prescription drug abuse problems, allowing them to manage their addiction issues in a supportive and caring environment that provides pathways back to health and freedom from substance abuse.
Prescription drug abuse is one of the most critical issues in the addiction treatment community. The National Institute on Drug Abuse estimates that as many as 7 million individuals abuse prescription drugs each year in the U.S. Pain relievers are responsible for the majority of these cases, which comprise approximately 5.1 million individuals suffering from addiction to these medications. Many prescription drug abusers are underage, compounding the problem even more. Vicodin and oxycontin are the most frequently abused pain medication, but almost any narcotic-based prescription pain killer has the potential to be abused by susceptible individuals.
The Palmetto Center specializes in providing in-depth and effective addiction recovery services for its patients. Residential treatment programs are based on the proven Therapeutic Community model of care, which allows patients to work together as a team to build recovery solutions for the benefit of all. The counselors and professional staff at the Palmetto Center work to discover and address the root causes of addictive behaviors in a number of key areas:

Neurochemical issues that can trigger addiction
Family environments from childhood to the present
Prior history of abuse
Other addictions, including alcohol, food and sexual compulsions
Failure to set adequate boundaries
Facing these issues can provide patients with the tools and information they need to prevent relapses and return to a healthier physical and emotional state. This can provide real hope for patients of all ages in dealing with their ongoing addiction problems and returning to their careers and their families.
About the Palmetto Addiction Recovery Center
Located on a 70-acre campus in Louisiana, the Palmetto Addiction Recovery Center offers evaluation and treatment services for a wide range of addictive behaviors, including drug abuse, alcoholism and behavioral disorders. The caring and professional staff members at the facility provide support for patients and their families throughout the recovery period, ensuring the most positive outcomes for those struggling with addiction issues.