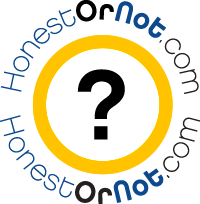 Phoenix, AZ (PRWEB) March 12, 2013
In seems that cheating, lying, and affairs have become an acceptable practice. There are several online dating websites that are specifically designed to encourage people in relationships to have discreet affairs with others they meet online. HonestOrNot.com is a new site, hoping to help counter-act these behaviors. HonestOrNot.com still believes that fidelity is the ultimate goal. The site serves multiple purposes. Members can use it to find out if the person they have been dating or the person they met online is really single or to find out if their significant other has someone else and has been lying to them.
How it works:
-Enter your information on the home page to begin sign up
-Register your person of interest using unique identifying information. (Facebook, email address, etc.) -Enter your payment information to activate your 30 day free trial. As long as you cancel within the 30 day trial period, you will not be charged.
-Once your membership is active, Receive immediate notification if someone else registers your person of interest using the same identifying information.
-When a match is identified, you will have the option to begin an anonymous message conversation with the other party.
Cheating is one of the most painful experiences someone can go through, and HonestOrNot.com wants to give people a way to privately learn the truth. Regardless of age, race, or social status, this site can serve a purpose. Whether for personal use or to help protect a friend from a broken heart. The process is simple and easy.
With every online affair site that emerges, people who still value being faithful need a way to make sure they have not fallen victim to a partner that has been deceiving them. HonestOrNot.com wants to be their to help people learn the truth.
For more information please contact us through the website or at the contact info listed above.